I really really really CANT get enough of TRANSFORMERS!
Really.
I actually dont watch transformer when i was a kid. I dont actually know transformer till the 1st movie came out!
I didnt watch the 1st movie in the cinema, but some DVDRip downloaded from the internet.
After watching it on my computer, i said, OMG! I SHOULDNT HAD DOWNLOADED THIS!
I SHOULD WATCH IT IN THE CINEMA!!!
So… After some time i watched the movie, the trailer of this movie came our.
WOW… i was like: *REFRESHED*
I MUST watch this in the cinema!
Here come my chance. Unbelieveable! NUffnang ALWAYS have good movie's premier. And of cos cant miss the Transformer also!
Nuffnang blog link
I WANNA WIN THIS!
I CANT GET ENOUGH OF TRANSFORMERS!
Since i didnt watch the transformer anime before, and i dont have the time to do so, so i just focus on the movie.
I watched EVERY SINGLE trailer released till now from HERE:
http://www.hd-trailers.net/blog/tag/transformers-revenge-of-the-fallen/
Its very nice! I cant wait for going into the cinema and watch it!
And thanks god, my chance is no need to wait till June 24th but only till 22nd June (Mon)! Two days before the normal screening start.
I starting to spamming around….
(I know spamming around is not good… but cos of transformer, i WILL do so!)
Firstly, on facebook


Twitter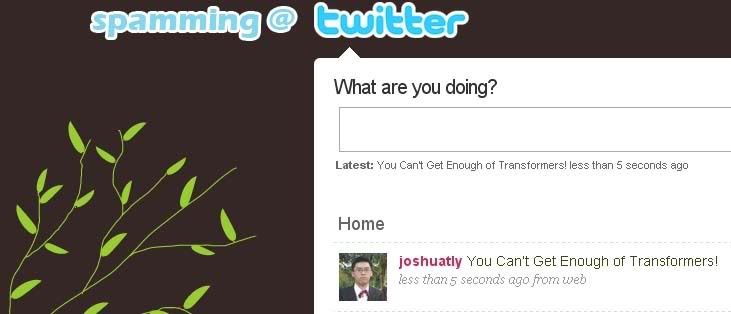 Plurk

Then where else?
BLOG! Yeah!
Kennysia's blog:


as well as other nuffnangers de blog!

And of cos not to forget:
INNIT!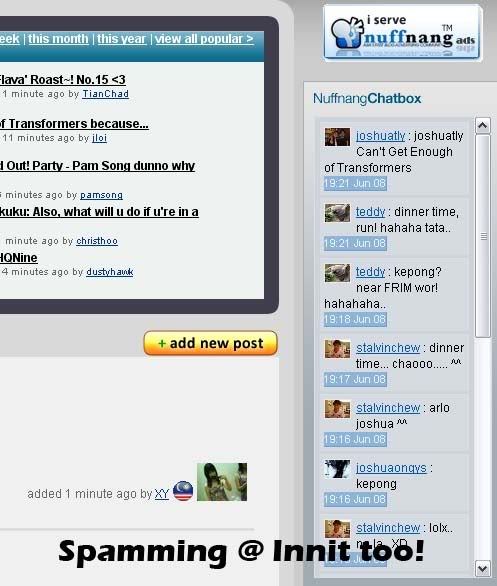 So after spamming all these, i just sit back and wait for my luck and a pair of ticket to come into my hand…
Nuffnang…
Shouldnt i get the pair of ticket?
COS I REALLY CANT GET ENOUGH OF TRANSFORMERS!!!!!
joshuatly2009