Hey guys, sorry for long time no update my blog…
But i got update my status via Twitter and Facebook. Are you following?

So, two reasons for no updating my blog…
1st, just one the day i finish my songs for the competition, i went up to Genting to work from last friday till this monday, so no laptop + internet = no blog update
2nd, is i get my new ~Love~ gadget…. whats that? Please follow my twitter or do read my next blog post about it!
Wakaka
So this post is just some sharing about my life in Genting….
This is not the 1st time i work in genting, the end of last year i went there to work for a quite long period. So this is the 3rd time im working there.
As usu, I went up there on Friday but i only start working on sat + sunday.
So what i can do friday is… BoRiNg….
Genting is sooo….. boring (if you dont have money)… (and if u havent reach 21 years old)…
What i can do on Friday is just walking around Genting, and time square….
So to prevent so boring, i took photo of myself… xD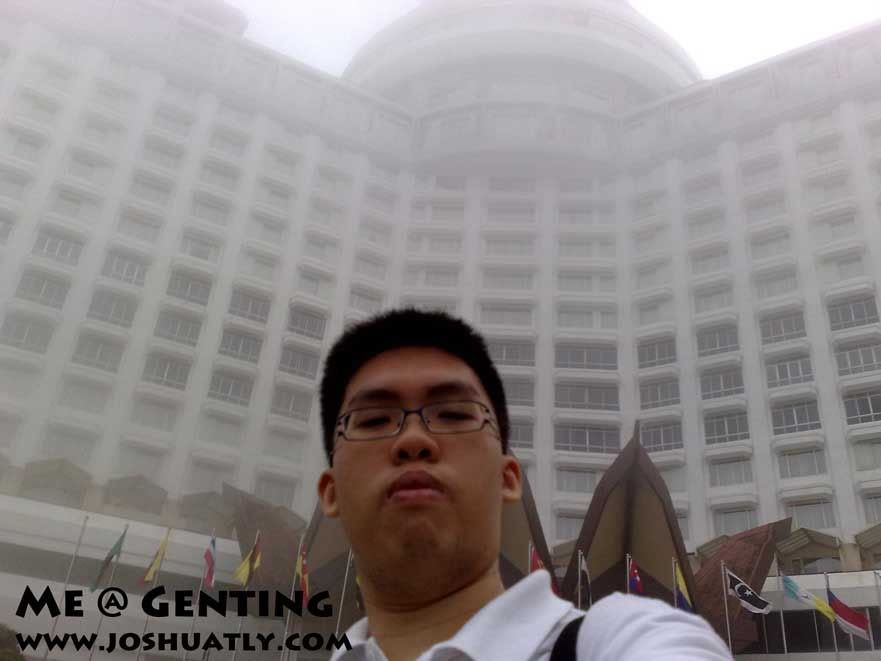 Yo This Is Genting!

And when walking around, i saw something really interesting, which i dont see previously,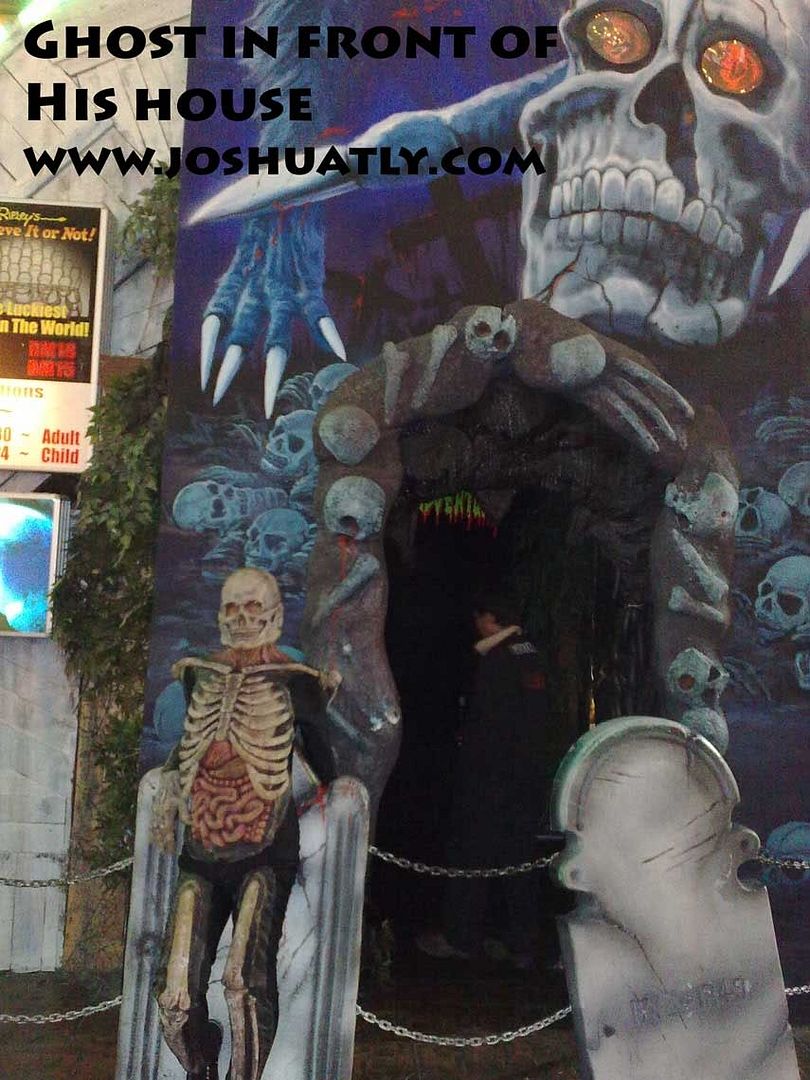 that one is…. a ~~ghost~~
At 1st , the ghost just wont move, seems everyone tot it is only a dummy…
But suddenly, it JUMP to some girls, and many people get shocked… wakaka…
They shouting and run away…
Im thinking…. Hmmm. quite fun har, this job!
After walking around, i saw the ghost dancing pulak…
xD


swt=.="
My friends and I all have nothing to do. So hang up at Time Square there…
And they find something to play with…
its the weight measuring meter.
20 cents and see how heavy u r.
My friends got nothing to do so play with it…
But we discover something…
When not inserting coin, it shows 2kg when we step up.
Then we insert coin, 2kg also.


This must be kidding…
And my friend insert another 20 cents… same thing happend…
lol
genting may want to do something with it liao…
wakaka
At night, the best way to spend my time is to watch movie!
YEAH!
STAR TREK! Just start showing on that day (friday)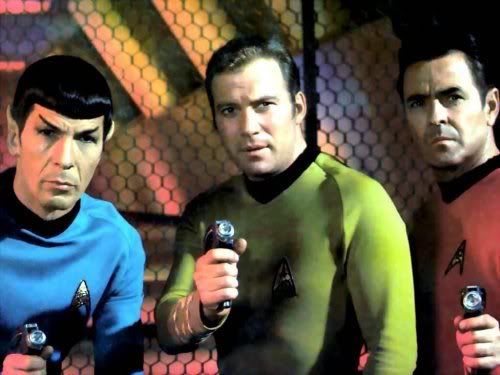 So decided to watch it.
So i grab my ticket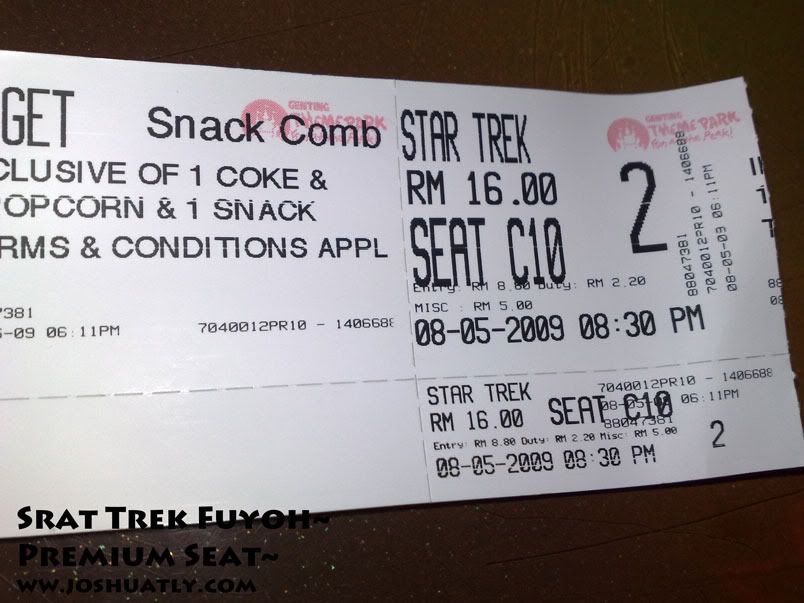 and took a photo in front of the cinema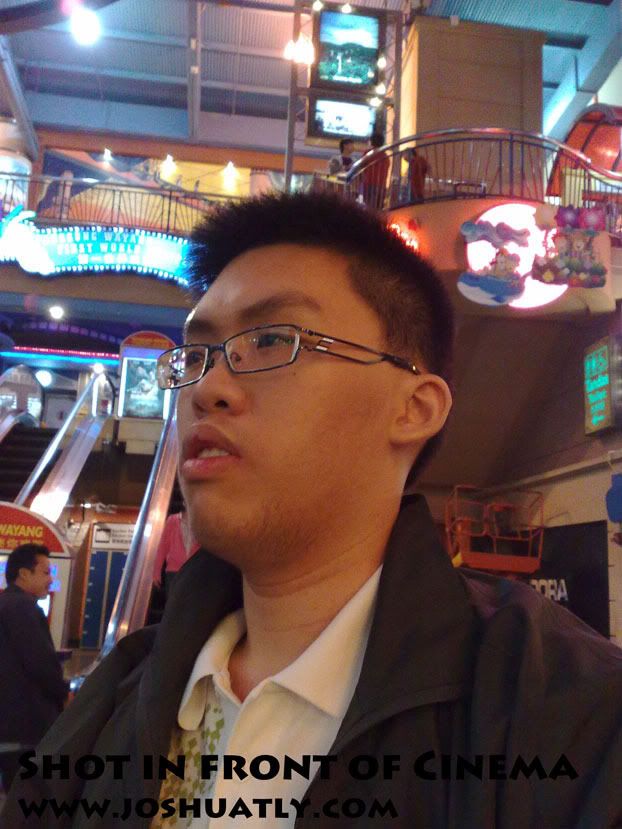 The movie is OK, quite interesting… You may want to watch it.
Afterthat… just go back and sleep….
This time stay in RC2 Stadium…
Better than the 1st time i went there to work, stay at the same place, different room. This time much better cos got windows… But still have a type of smell…. so jie hui say buy something like lemon to get the smell away, and i suggest to buy DURIAN…. so that can make the smell "better" or maybe worse? Dunno
1st day working, which is saturday liao…
ya lor, havent say work as what hor.
last time i used to be working in Arena of Star which the job is damn simple, to setting the venue and to guide the customer where they sit…
But this time is the 1st time in my life i work as waiter…
before this i never know this is a HARD WORK….. until now…
We are going to work in two special event which is the 1st day for 2million poker competition dinner and the 2nd day for mother's day event.
We are going to serve all the customers. is about 80 tables x 12 person…
WALAU EH….
But at 1st is very easy de…
cos we wait for order…
wait wait wait… and got pay….
wakaka
so "shuang"
We wait at Genting Palace


And of cos i take the opportunity to take the photo!
But this kind of life not for long… after that, i had been ordered to work in Coffee Terrance since too many people working at the special event.
So… work in Coffee Terrance loh!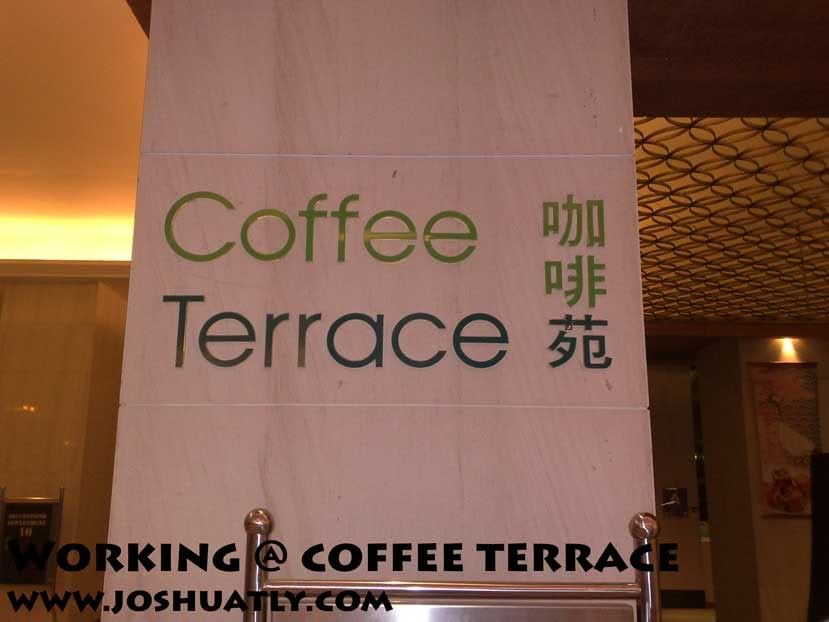 Working in Coffee Terrance is a place which you see a lot of nice nice food but you can never have chance to eat them… wakaka… (no lah. u gimmi money then we go eat together loh)
Its buffet. Since is self serving, so what we do is cleaning.
I had been assigned to section A which is the largest place = many many things to clean…
So… means work until die…
Working there for 1 hour is like had been working for 10 hours…
Working there for 10 hours is like had been working for 1 year!!!
Haiz……
When we were dismissed, my hand is not OK liao, and my leg also not OK….
Then the worse thing is i need to walk back where i stay….
And i see stair case…
xD


Wah… killing me…
wakaka
Then 2nd day, back to GISR special mother's day dinner.
Haiz… hands and legs also half patah liao…
Luckily 2nd day's working is not so heavy for me, cos i curi ayam…
wahaha
And we need to wear the Genting Palace uniform which is i think Super COOL!
The black shirt with dragon… walau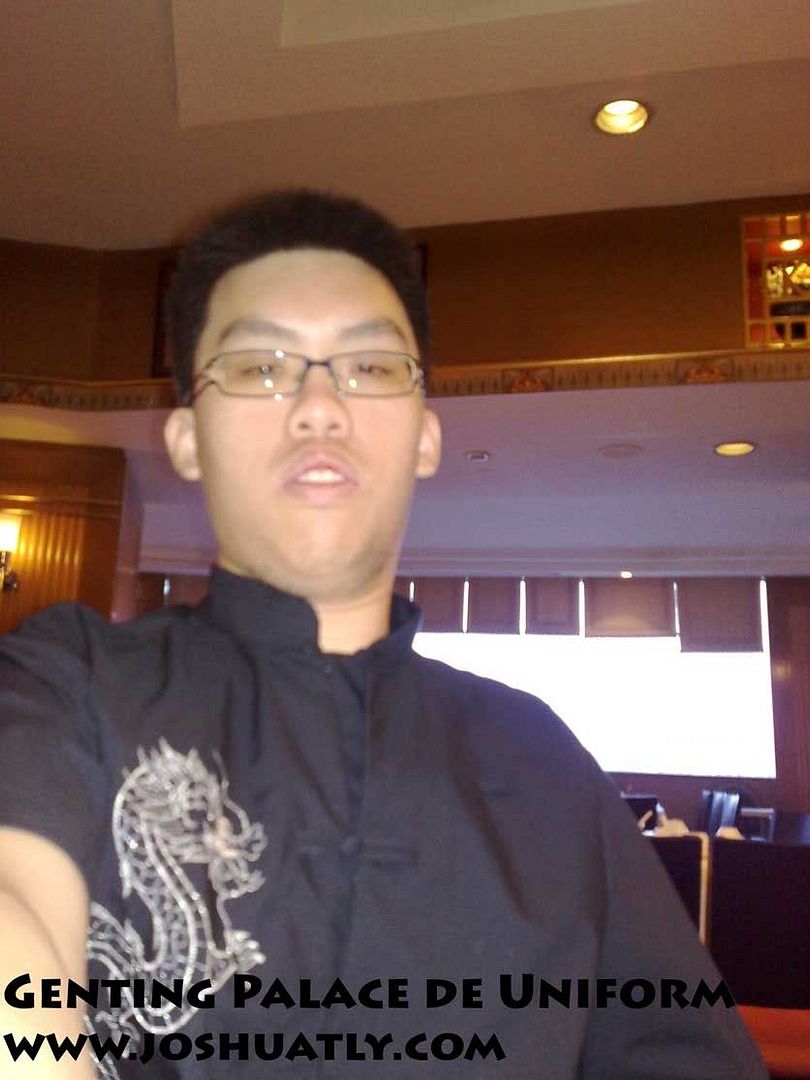 Actually my brother also have one similar but its not dragon lah…
and i have one in red colour that i bought when CNY that time…
hehe
Since its mother's day event, and before we go, i grab myself a flower for my mother!

Wah, after 2 days of working, we all patah kaki + patah tangan
BUT… they go play football… walau eh…
And where they gonna play football in Genting?
First world car park…
lol
I didnt play since im not good in sports and i got sakit lelah….
i dun 1 to die in genting… lolz


So when they all playing football, other than watch, buat apa lagi?
Buat BODOH… =.="

And there is Soooo… cold… and freeze my camera…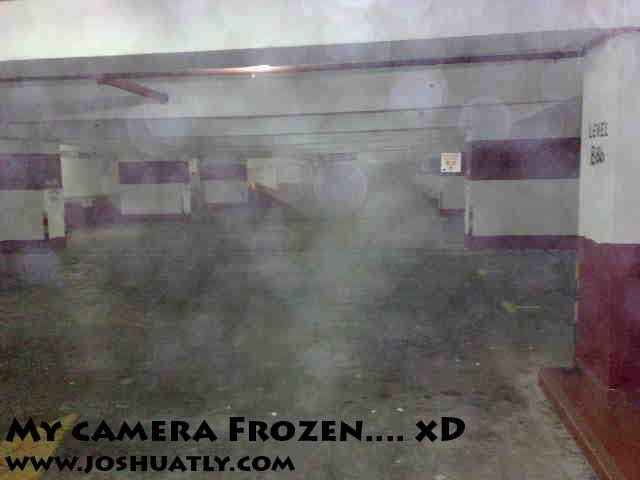 Then after that, we chat chat chat and eat eat eat till 3am…
Then go back sleep.
After that wake up, check out, GO BACK HOME….
~HOME SWEET HOME~
..
….
……….
……………
~HOME HOT HOME~
cos when im back to bentong, i really cannot stand the weather…. its too hot…..
haiz….
take bath x100 also no use.
cos the water also hot de…
xD
Today's lesson:
Never go up Genting to work as waiter.
The weather is going hotter and hotter…. we should shoot down the sun!
joshuatly2009