Hey guys, there had been a very long time since i write my last tech review, TTPlayer and previously shoutmix. This time i will write about a very very popular software, which i believe everyone will have this software installed on your PC…. which is Windows Live Messenger(WLM) (aka MSN messenger for previous version).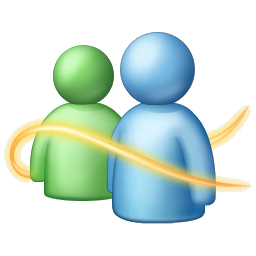 So whats about WLM?
This will be part one of the trick, which will be some basic one and part two some more advance usage of WLM.
Some of you may have more than one msn/live/passport account. You want to login all at once but default setting of the WLM doesnt allow you to so.
So you can use the trick below to get it done!
And… Sometimes, do WLM's advertisements bother you?
You can remove it!
You can done all this tricks using one single software: A-Patch
A-Patch is completely virus free, spyware free and adware free!
So you can use it without any worry.
A-Patch can enable polygamy and remove ads for your WLM.
It can be patched on latest version on WLM.
Other useful features for A-Patch which i like it so much are:
Accept more than 3 files (transfers) at a time
Remove What's Hot Section
Remove Nudge Delay
Disable Nudge Shake
Enable Sending of "unsafe" Files (.exe, etc)
Enable Accepting of "unsafe" Files (.exe, etc)
Enable Opening of "unsafe" files (.mp3, etc)
Full list of features of A-Patch can be found here.
I havent found any error while using WLM or installing the patch.
Thanks a lot to the writer of this patch!
Enjoy your WLM and check back later for Part 2 of the trick.
joshuatly2009
Credit of logo:
1: http://kera.name/
2. http://upload.wikimedia.org/
3. http://apatch.org/