Well, at last the olympic game 2008 had finish, and thanks very much that they held at our school holiday period, and make me cannot study… Haha
Ok, lets talk about some of my thought for this Olympic game, about what China had did!
I can say this is a very well done show and thanks god no "big things" happend (like terrorist go and kill ppl around everyday)
The opening is damn impressive, although some negative news coming out after some time, but i should say, as a whole, it is very well done and i think none of any other country can do the same or do even better!
Same as the Closing (although i still havent manage to watch it… and still havent download it yet)
Fireworks are super beautiful! And wonder how much money the had burnt in this two nights! Haha, really impress me and impress the whole world!
Only China will have so much money, so much time, and so much people to do all these things.
Watching olympic, there are some since which are super touching…
Like for Malaysia, the match that the whole country wont miss, and i had canceled my tuition class because of him, Lee Chong Wei's match with Lin Dan.
Although he didnt do that well, but i think he did the best that he can ady!
And we get one silver medal! So happy!
And you know, every medal is made with care, and every step is checked to ensure every medal is in perfect condition!
A worker polishes a jade disk.
You can read about how they made these medals here!
And one more thing, the side product of olympic is damn much for this year!
Not only you can get FuWa anywhere, including petaling street…

And also plenty of albums, CD and DVD they had released…
Kind of very good in this to earn more…
Lets see what CD or DVD they had released.
First is the FuWa animation! Not only DVD, but books also they sell!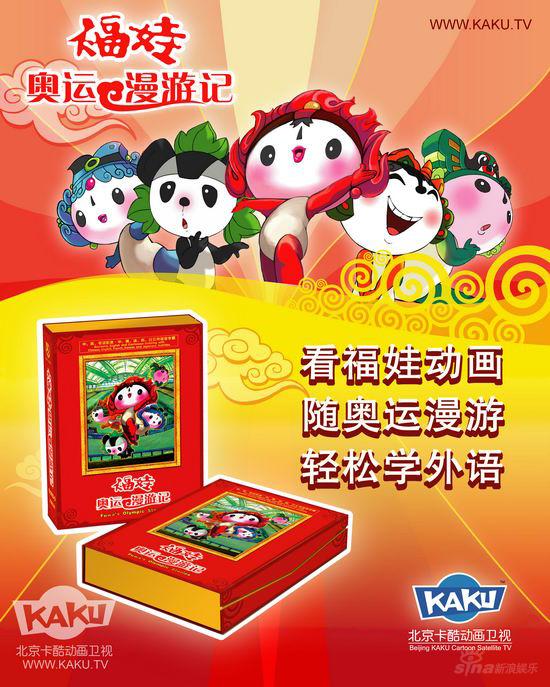 Then is music album… at least three album (CD) is released as i know…
They are:
北京2008奥运会歌曲专辑
杂锦合辑-第29届奥林匹克运动会主题歌
成龙-北京2008年奥运会歌曲专辑(中国版)
北京2008奥运会歌曲专辑

This album is released when there are still 100 days to Olympic! There was a ceremony that giving the awards to fellow singers and writer for the songs!
Songs that must listen in this album are:
周杰伦-千山万水 (Jay Chou-Qian Shan Wan Shui)
王力宏-One World One Dream (Lee Hom-One World One Dream)
群星-北京欢迎你 (VA.-Beijing Welcome You)
DVD concert also available!
杂锦合辑-第29届奥林匹克运动会主题歌

This album just released not long ago, there are only ONE song but various version of the song, that is
You and Me!
Very nice song! I really like this song very much! Esp they sing at the opening ceremony!

The latest album released is an album featuring songs performed by Jacky Chan!

Sorry the picture is a bit big and may take some time to load!
This album… eh… actually i havent listen to it yet!
So dont want to comment.
They also released two dvds!
One is the Opening ceremony one,
And one is the concert for 100 days as i stated above
And i do think they will put out the closing ceremony's dvd soon!
Anyway, i wont collect them all as i already have the opening and closing in HD version!
Taken from NBC version!
Haha
So like this, end lah the Beijing Olympic, Im wondering it takes how long for China to held it the second time…
AND how many centuries more for MALAYSIA to held OLYMPIC!!?!
Haha.
Need to wait for 4 more years…
Waiting… waiting….
joshuatly2008