WARNING: Visiting TMOnline.com.my may Harm Your Computer!
Am i joking?
Nope, definately not!
See these screenshot from forumers… (as well as from myself)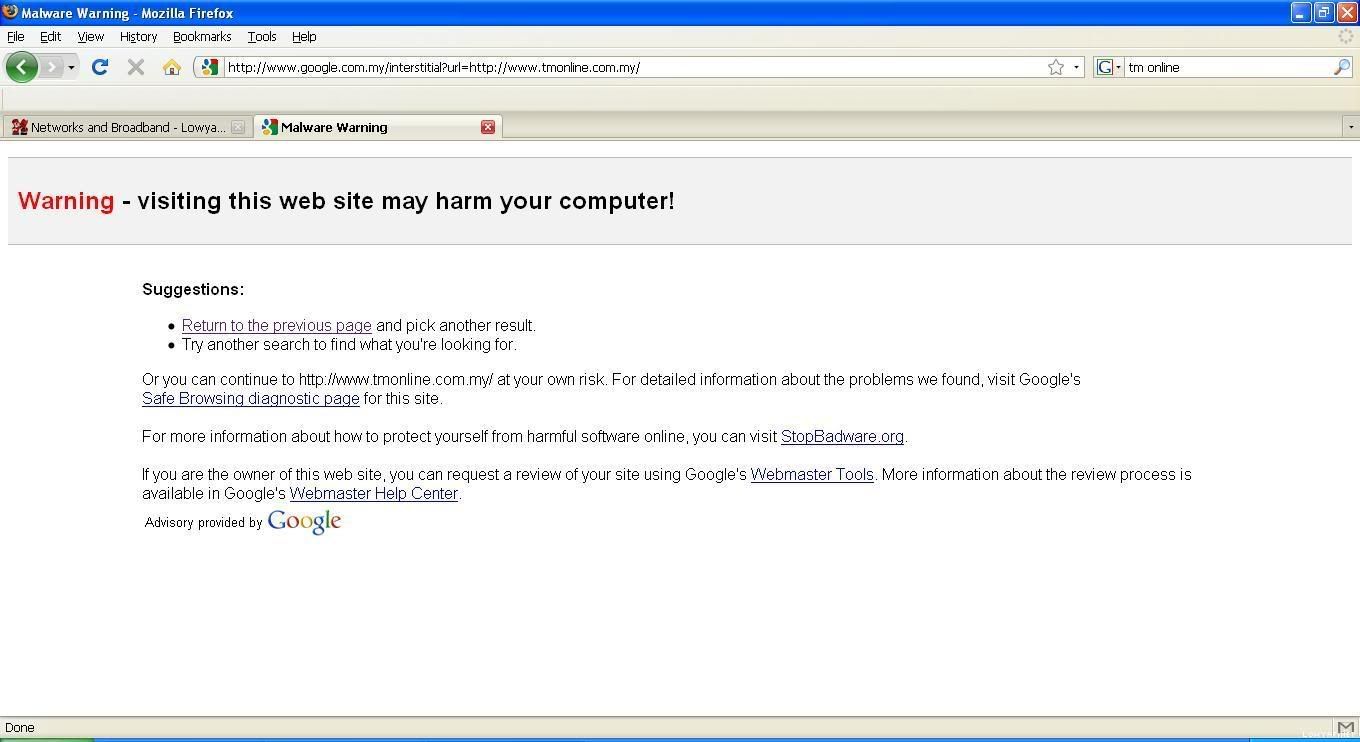 Google say: NO!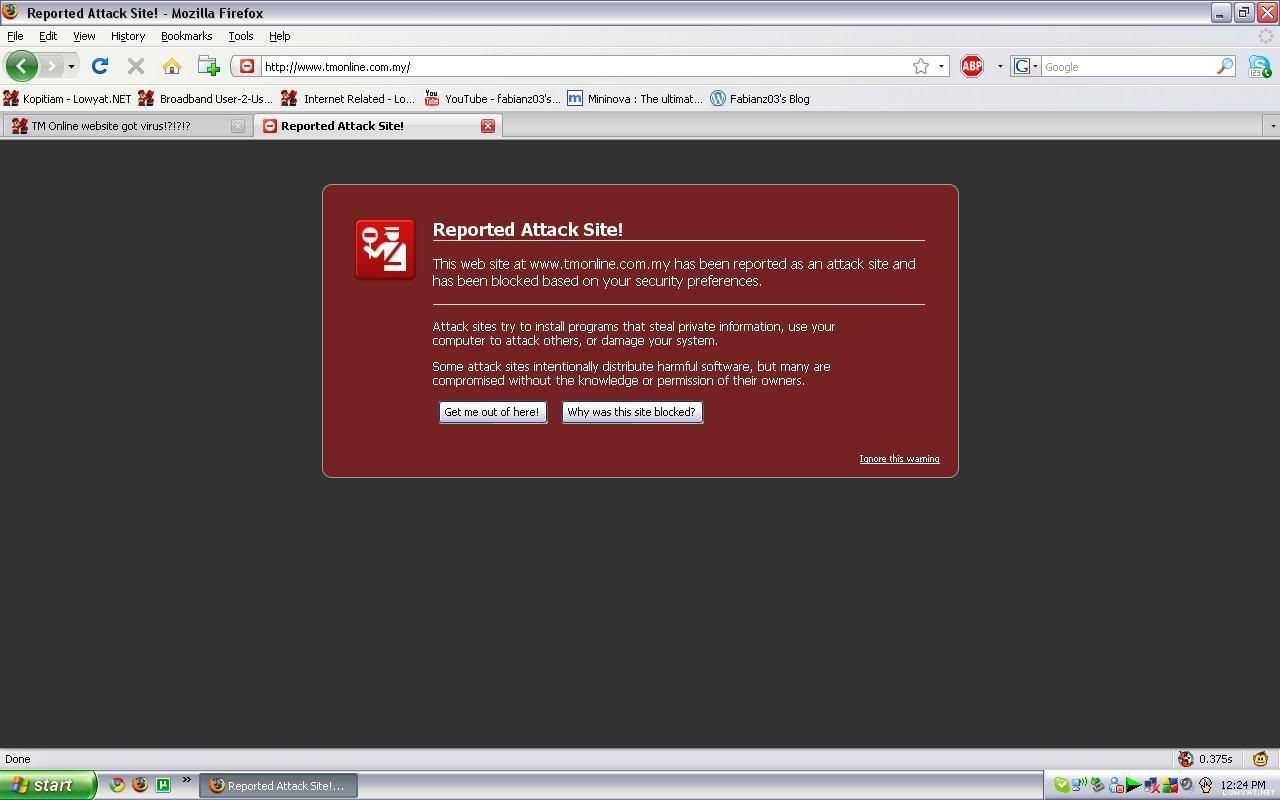 Firefox say: NOPE!

Google Search say: You better NOT!
They had reported visiting TMOnline.com.my had been reported as attack site…
Maybe is because they cheat too much!?!?!
Or the service "Screamyx" they provide too lausy and not fair?
So Google as well as firefox avoiding you become the next person who sign up screamyx.
Good job!
*NOTE*: Its not safe if you try to view that page except you are very sure you have your firewall, and anti virus running well. Or else, DONT TRY THIS!
Cos when i try, i get this alert from my Anti-Virus!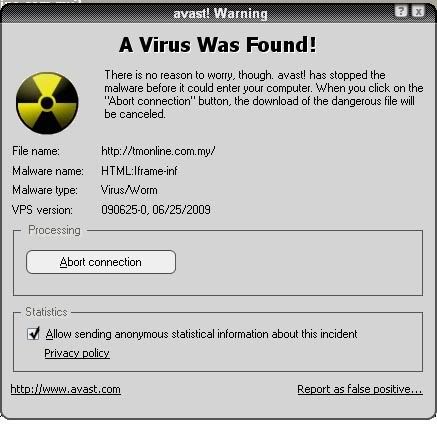 Avast say: See, im working hard to protect your computer. Told you NOT to visit loh~
Quote from Google's Diagnostic page for tmonline.com.my:
Safe Browsing
Diagnostic page for tmonline.com.my

What is the current listing status for tmonline.com.my?
Site is listed as suspicious – visiting this web site may harm your computer.

Part of this site was listed for suspicious activity 1 time(s) over the past 90 days.

What happened when Google visited this site?
Of the 3 pages we tested on the site over the past 90 days, 2 page(s) resulted in malicious software being downloaded and installed without user consent. The last time Google visited this site was on 2009-06-25, and the last time suspicious content was found on this site was on 2009-06-25.
Malicious software is hosted on 1 domain(s), including gianthighest.cn/.

This site was hosted on 1 network(s) including AS4788 (TMNET).

Has this site acted as an intermediary resulting in further distribution of malware?
Over the past 90 days, tmonline.com.my did not appear to function as an intermediary for the infection of any sites.

Has this site hosted malware?
No, this site has not hosted malicious software over the past 90 days.

How did this happen?
In some cases, third parties can add malicious code to legitimate sites, which would cause us to show the warning message.

Next steps:
Return to the previous page.
If you are the owner of this web site, you can request a review of your site using Google Webmaster Tools. More information about the review process is available in Google's Webmaster Help Center.
Hm… Probably the site is hacked. Its already 1 hour since my 1st discover this and the site is not fixed yet…
Sabar ooi TMNet…
Thanks for hackers maybe to give TMNet a lesson to improve their service!
joshuatly2009