Recently im so busy with my work. Yesterday i almost fainted working… (no lah, just super letih only)…
But i sill keep it going cos i got TWO warm greetings from my friends. I get both of it while im working.
Three days ago, while im so boring working (since very few customers at that time), then my friend Pui San pass me an invitation card from Sulaiman Chinese Society. Its about this year's Pesta Ang Pao!
Haha. So happy. (although im so sad cos i need to work, cannot attend their show…)
Their invitation cards are VERY VERY VERY BEaUTiFuL!

Beautiful Leh! All written and drawn using hand. They draw every card using hands. Very 有诚意!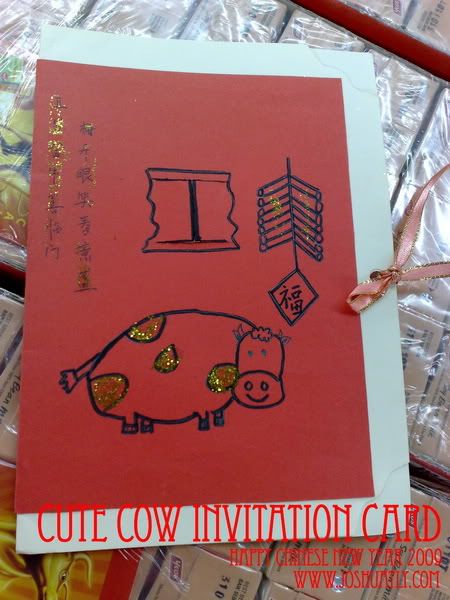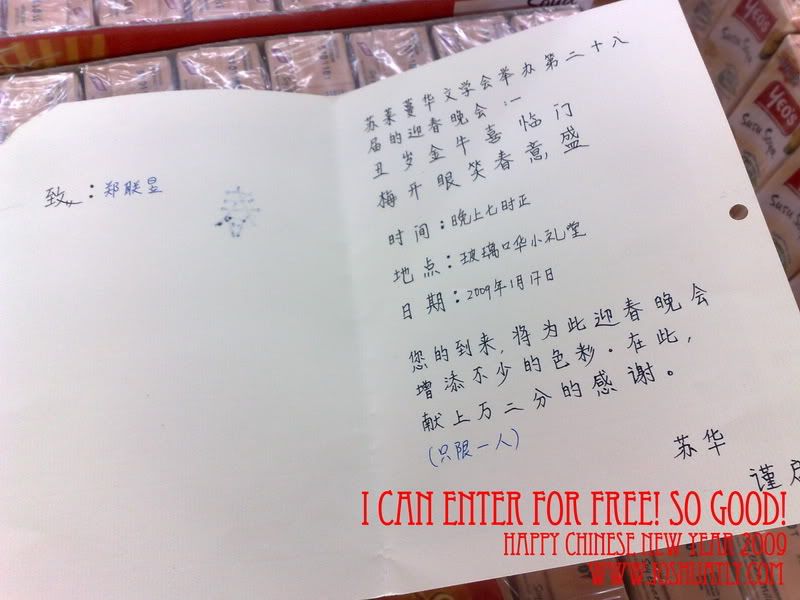 Yeah, i can go in free (but im not free to go)

At the back of the card got a super cute cow!

And their poster… Very beautiful also.
ADS TIME: If you're living in bentong, please go and support it tonight…
Another warm greeting is that i get an early CNY greeting card + 1 CD with JPOP songs while im busy working yesterday from Yoke Yee.
Thanks a lot!


I thought after school i wont be recieving this kind of thing anymore. So I was very SuRPRiSe when i received this…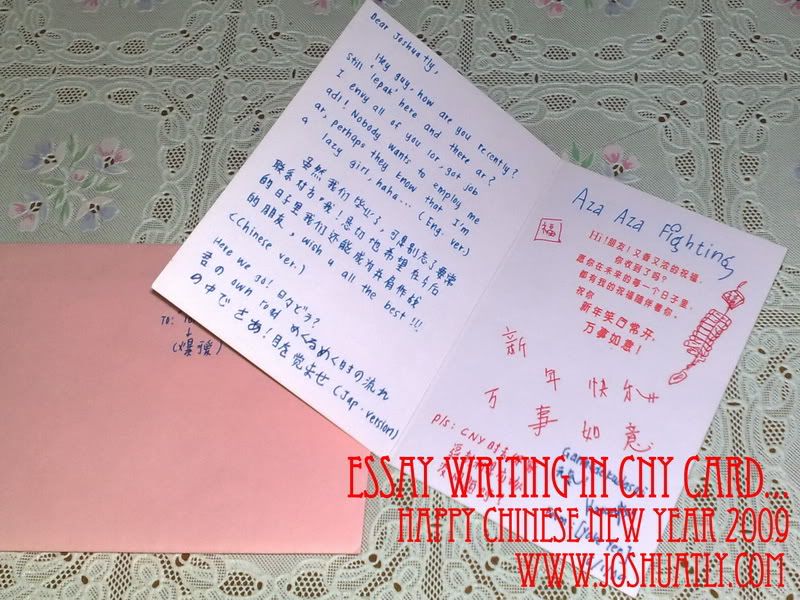 And she write essay on it too…. xD
Thanks to Yoke Yee and also AJK for Pesta Ang Pao this year for sending me the cards.
All the best to the Pesta Ang Pao tonight.
joshuatly2009
p/s: The 1st part's pictures were taken when im working. See YEOS behind it? Haha.
pp/s: These are the 1st post that contains photo taken using my new phone: N82!
Haha