Link To Most Updated Version of TTPlayer Download
Yeah, bring you the latest TTPlayer Update, before that, just get a question i got on TTPlayer which i face today.
TTPlayer GOT VIRUS?
Today when i start my TTPlayer and listen to music, my Avast AntiVirus alerted me that the tak_deco_lib.dll was infected by virus. Without further delay i had upload the file to VirusTotal and VirScan for a complete scanning.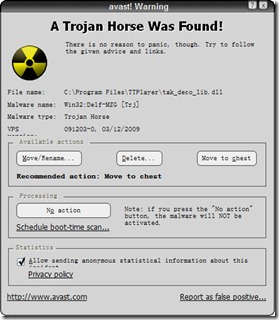 The scan result page can be found Here and Here.
The result is not that scary after all. Only 2 out of about 40 antivirus reported it as a trojan.
Avast and GData both reported it as
Win32:Delf-MZG
More information can found of the two links above.
So here come the new version of TTPlayer.
After last TTPlayer 5.6Beta1, here comes Beta2.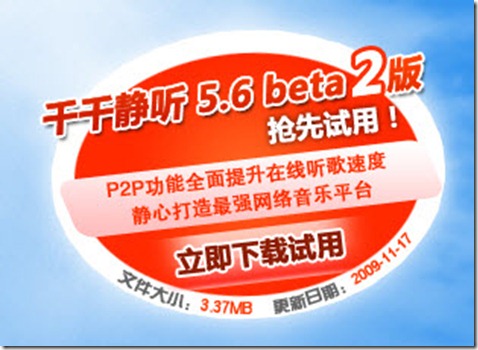 Nothing much changed, just some bugfix and improved startup speed on Vista and Windows 7.
So if you want to download it, here is the link:
(Since Streamyx throttle rapidshare gao gao, i cannot even upload to rapidshare, so i uploiad it to mediafire. Good for you, bad for me! Haha)
http://www.mediafire.com/?k4jgwzy2nj4
Enjoy
joshuatly2009