Sometimes I wish I can predict the future, like the Director of Tom & Jerry had predicted the GMail's logo back in 1942.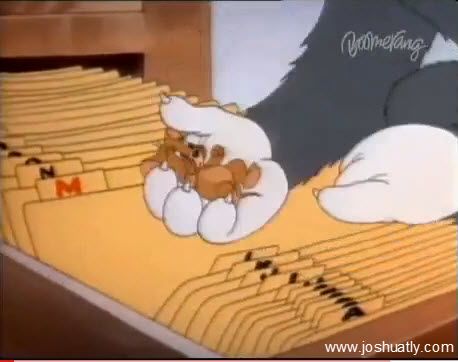 In Episode 6 of the cartoon everyone love, Tom and Jerry titled "Puss n' Toots"which originally aired on 1942/5/30, around 60 years ago, at the around 1 minute mark, it clearly had shown the gmail logo as in the picture. How amazing! Haha

The gmail logo can be seen at the time around 1minute 6 seconds. Link here
Thats all for the Gmail fun story.
Via – Guao.hk
Speaking of predicting the future, i wish i could had this power weeks ago when i bought Team Fortress 2 as its now Free To Play…
WTF!!! another 5 USD spent for nothing (other than the 30 hours of fun i had for these weeks)
OK lah, i cant blame anyone for this… If you want to play, go download it now.
And add me on Steam and we can play together!
Enjoy your weekend 😀
joshuatly2011