On last Friday (18/03/2011), Im at Pavillion for the Nexus S launch! And, yes, you can get YOUR Google Nexus S now with Maxis.
Just in case you cant tell from the name, Google Nexus S is the next Google phone after Nexus One. Unlike Nexus One that manufactured by HTC, Nexus S manufactured by Samsung!
Im so glad that Maxis brought this phone in, and all the geeks, gadget guys, and developers out there wont need to get it from grey market and worry about the warrenty.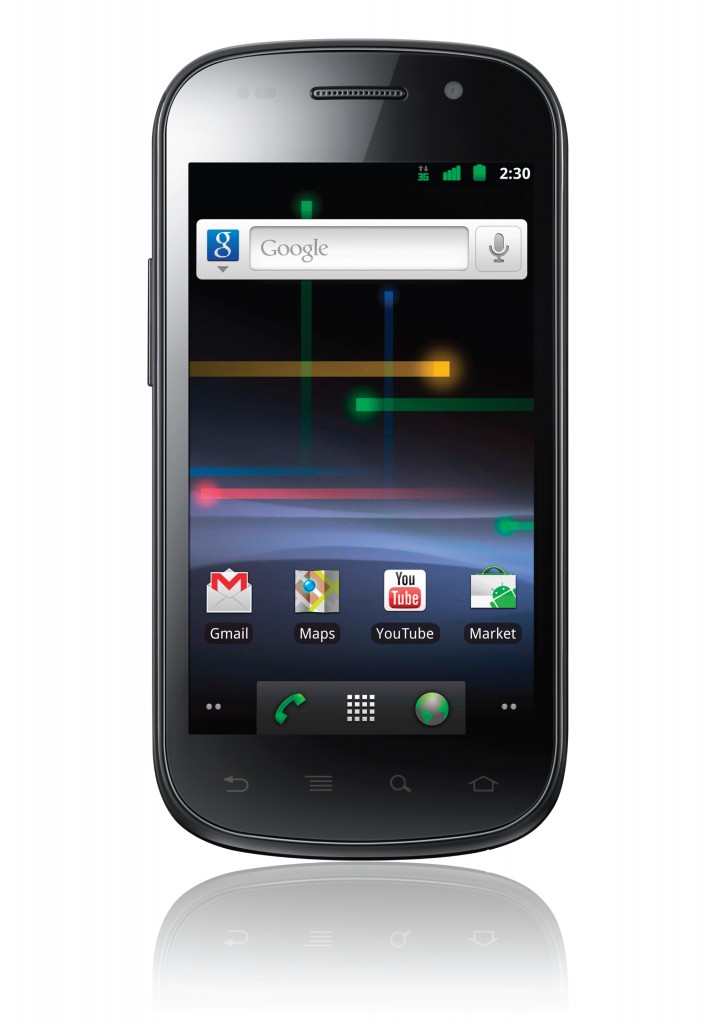 You see that? Sexy piece of hardware with the latest version of Google Android.
But in my opinion, Nexus One do looked much more sexier that Nexus S. Im just sayin.
Some features that BLOWN ME AWAY!
Always first to get latest Android OS
FREAKING 16GB Internal Memory
1 GHz Superpowerful ARM Cortex-A8 processor, OMGCANDO3DSUPERGOOD PowerVR SGX540 GPU, Hummingbird chipset
4 inch Super AMOLED capacitive touchscreen
5mp camera, and also a VGA front facing camera, where you can take super emo picture or use to check your hair
NFC aka Near Field Communications although i doubt it will be useful in Malaysia for the near future
OK, lets look at the price:
Recommended Retail Price is RM2499
If you get a package from Maxis, it will be starting from RM1499 (24 months contract), RM1699 (18 months contract) and RM1799 (12 months contract)
More info here.
Some of the pictures of the launch: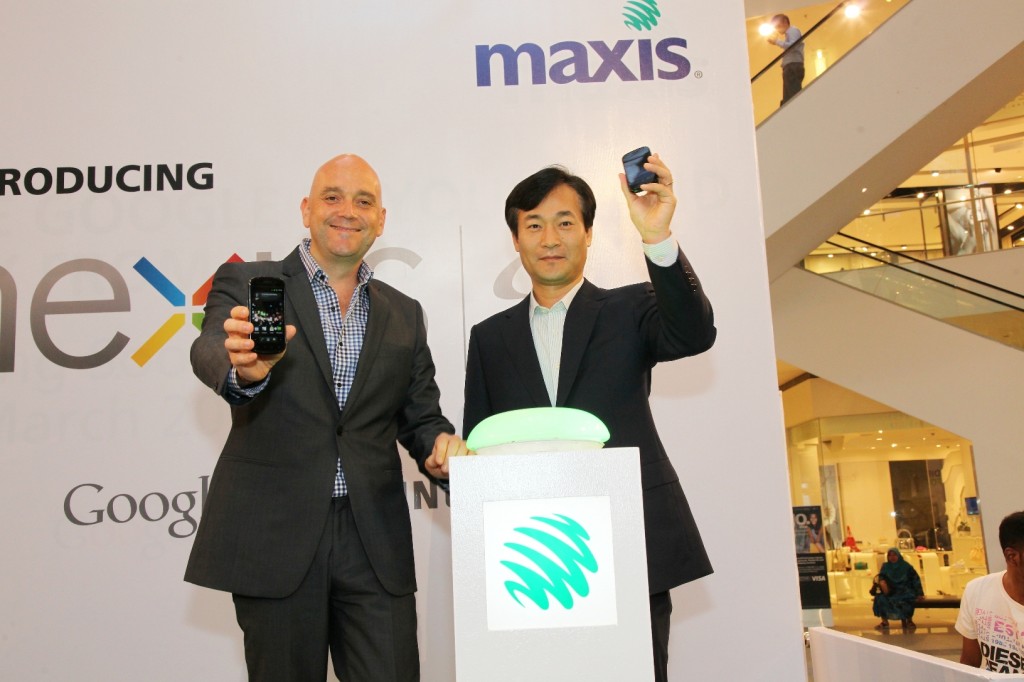 Jean-Pascal van Overbeke, Maxis' Chief Operating Officer and Yu Jai Sul, Samsung Malaysia Electronics' Managing Director launch the revolutionary Google Nexus S, the new jewel in Maxis' extensive range of Android devices.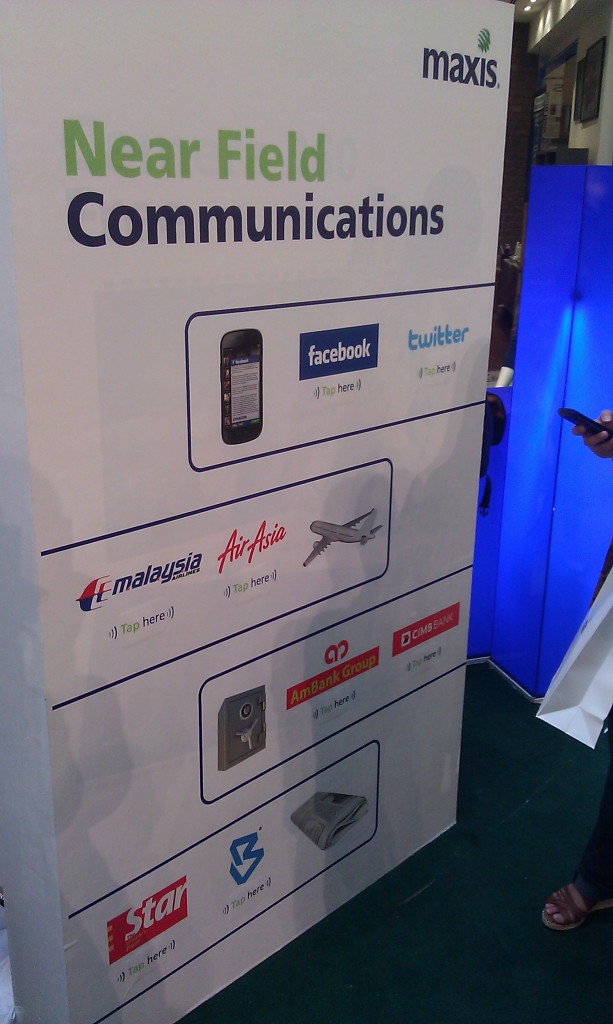 There is a place for you to test out the NFC, and probably the only place you can play with your new awesome Nexus S.
Some of my comments about the new Google Nexus S. Yea, i got some time to play around with it at the launch.
First, the camera looks good, at least better than my Desire Z i think. And i think Samsung did make some great hardware esp camera.
But… no camera button.
Awesome big 4 inch screen, but i predict poor battery life. Anyway, smartphone, you gotta bring a battery back with you.
Got a big Google logo behind the phone. hehe.
No SD card slot. So if you used all the 16GB in the phone, you are screwed. No chance for you to swap memory card or something like that.
And now is some drama time 😛
Im going there knowing probably i wont be the #maxis10 for Nexus S, but still interested to see and hold and play with the phone, and as i predicted, yea, i didnt get that. Anyway, i saw the 10 people that get the maxis10, they are super awesome. So follow the hashtag #maxis10 for some awesome review.
But the next thing you know, OMG OMG OMG OMG i won a phone, Google Nexus S from the lucky draw! Super lucky lah!
And… when i open the box after i get it from the stage, there is no phone inside LOL, and they say they will get it to me soon lah.
Hmm… waiting waiting….
my pic: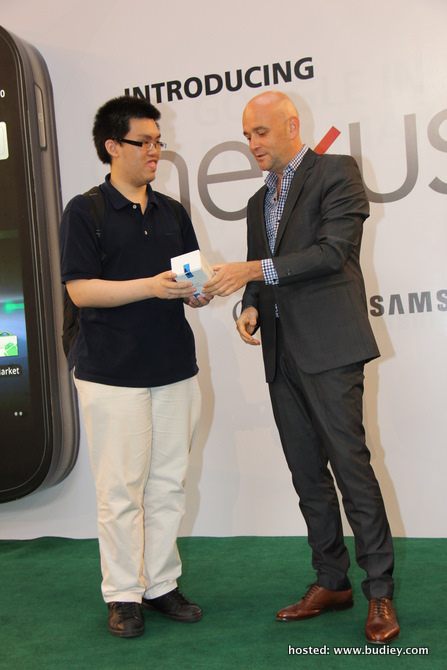 Me, getting my Google Nexus S (box) (source)
Cant wait to get my phone and do a review of it.
From what i can see, if you want a pure Google Android experience, this is your phone!!!
Go to your nearest Maxis center and get it NAO!
If you want to wait and see whats the review, see the maxis10 one or wait for me to get the phone 🙂
joshuatly2011