Finally, Neowiz fix their Tap Sonic Android version and make it able to run on HTC Phones and I believe many other phones.
Here, welcome Tap Sonic 1.03!
And Im so glad that im able to run this game on my HTC Desire Z now, and no need to borrow my brother's Nexus S just to play this game. So, im super super glad. Just finish a few games before writing this 😀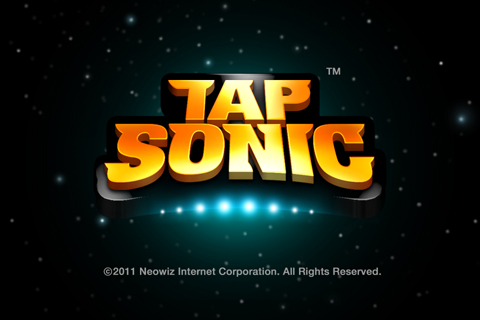 So, for more detailed informations about Tap Sonic and other music games on Android phone, please refer to the links below:
Tap Sonic: DJMax on iPhone/iPad
Tap Sonic Coming Soon To US iTunes & Android
Tap Sonic 1.02 Android APK Download
O2Jam Analog on Android
O2Jam Analog APK Download
O2Jam Analog Music – Invitation by Zeron
O2Jam Analog Music Pack
Change Log In Tap Sonic 1.0.3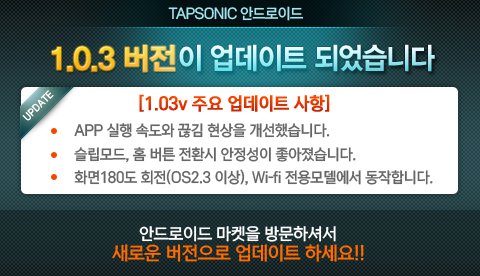 Added support for HTC Desire HD and many more phones. So Tap Sonic are able to run smoothly on HTC phones, including my HTC Desire Z
Can run on Wifi only devices.
Improved App Runtime Performance and stability
Added 180° Rotation on Android 2.3 and above
Original Link
Note to those who update
From some forum posts i read, those who update will need to either backup the songs they downloaded, or else you will need to re-download all songs after the upgrade. So beware.
Other notes: This version is still Korean version. International version release havent have a date yet. I think they will work on putting the iOS International version first before Android. Anyway, this is just my thought.
Description
Tap & Slide, Feel the flow~! Rhythm Action Tap Sonic!!
TAP SONIC by Neowiz Internet is the newest most exciting way to enjoy the latest tunes on your Android! Don't just feel the music, Tap the beats and slide the rhythm with TAP SONIC!
[ Operating Environment ]
– Platform : Android 2.1 or later (Recommend 2.2)
– Device : GalaxyS, GalaxyS2, GalaxyTAB, VegaX, Optimus2x, NexusS
[ How to play ]
– You can play TAP SONIC only online.
– Select game options at the music menu to enjoy various play modes.
– The song played in Single Game can be played again in Nonstop Game.
– Play the 4-line songs 10 times in Single Game to unlock the 5-line songs.
– Play the 5-line songs 30 times in Single Game to unlock the 6-line songs.
– Locked songs can be unlocked by completing Challenges.
– With a Premium Ticket, you can play selected songs without using Music Points.
– You can purchase Premium Tickets in the music menu and Shop.
– Purchase Premium Tickets by tapping the 'BUY' button for a song in the list.
– Songs that say 'PREMIUM' can be purchased with Premium Ticket.
– Perfect Plays by completing songs without missing any note.
– Log in with Twitter and Facebook to show off your skills and amaze your friends.
[ Features ]
– A variety of dynamic gaming options (Speed/Random/Fade)
– Using game option, to suit different levels and preferences.
– Starpoints are earned every time you play TAP SONIC
– Starpoints can be used for Score Bonus and/or Energy Up items!
– A range of difficulty to suit everyone's gaming level
– Challenge 4, 5, or 6 line; Basic, Pro, Legend levels
– The Non-Stop play mode allows you to select up to 3 songs
[ Please read first ]
– Both charge and without-charge songs are constantly being updated.
– Level/ranking/multi-play functions will be updated in the near future
Continue Reading →