Latest Update 1.0.2 APK Download Available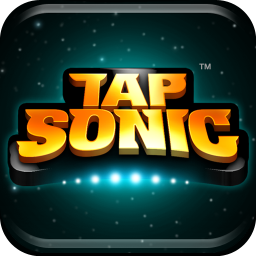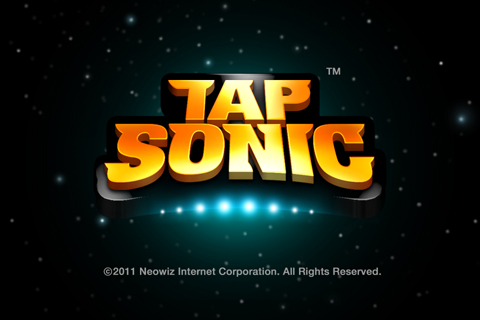 TapSonic for Android now available for download!
Its currently available on Android Market but its region locked to Korean only. So here i had ripped the latest version of the APK and provide you the download link.
My TapSonic Related Post
Tap Sonic: DJMax on iPhone/iPad
Tap Sonic Coming Soon To US iTunes & Android
TapSonic Android Game Review (coming soon)
O2Jam Analog on Android
O2Jam Analog APK Download
O2Jam Analog Music – Invitation by Zeron
O2Jam Analog Music Pack
Personal Note Before Download
This is the official rip from Android Market. It might not work on every device as it doesnt work on my HTC Desire Z for unknown reason, what i got is a force close message, please leave a comment if you have the same problem.
But it does work well on my brother's Nexus S.
Read the description below for the phone requirement. Need to connected to wifi to work.
Its in korean language but you can pretty much play the game without need to understand what those words are. Since the main menu and major stuff are in English.
Read my full review (coming soon)
Description
Tap & Slide, Feel the flow~! Rhythm Action Tap Sonic!!
TAP SONIC by Neowiz Internet is the newest most exciting way to enjoy the latest tunes on your Android! Don't just feel the music, Tap the beats and slide the rhythm with TAP SONIC!
[ Operating Environment ]
– Platform : Android 2.1 or later (Recommend 2.2)
– Device : GalaxyS, GalaxyS2, GalaxyTAB, VegaX, Optimus2x, NexusS
[ How to play ]
– You can play TAP SONIC only online.
– Select game options at the music menu to enjoy various play modes.
– The song played in Single Game can be played again in Nonstop Game.
– Play the 4-line songs 10 times in Single Game to unlock the 5-line songs.
– Play the 5-line songs 30 times in Single Game to unlock the 6-line songs.
– Locked songs can be unlocked by completing Challenges.
– With a Premium Ticket, you can play selected songs without using Music Points.
– You can purchase Premium Tickets in the music menu and Shop.
– Purchase Premium Tickets by tapping the 'BUY' button for a song in the list.
– Songs that say 'PREMIUM' can be purchased with Premium Ticket.
– Perfect Plays by completing songs without missing any note.
– Log in with Twitter and Facebook to show off your skills and amaze your friends.
[ Features ]
– A variety of dynamic gaming options (Speed/Random/Fade)
– Using game option, to suit different levels and preferences.
– Starpoints are earned every time you play TAP SONIC
– Starpoints can be used for Score Bonus and/or Energy Up items!
– A range of difficulty to suit everyone's gaming level
– Challenge 4, 5, or 6 line; Basic, Pro, Legend levels
– The Non-Stop play mode allows you to select up to 3 songs
[ Please read first ]
– Both charge and without-charge songs are constantly being updated.
– Level/ranking/multi-play functions will be updated in the near future
Continue Reading →