THIS IS A VERY SHITTY AFTERNOON…..
Haiz…. sad lah…
You know what happened?
An ant, he choose to die inside my screen
(apparently is when i try to kill the ant, i didnt noticed that it is IN the screen!)
HOW CAN the ant be IN my screen de?
HOW u tell me lah?!?
I know, i have my breakfast, lunch, dinner, snacks, everything in front of my laptop,
BUT DOESNT MEAN that THE STUPID ANT can go INTO my screen….
Wei ant, next time if you want to go into my screen, become a program 1st. Dont just literally go into it.
When you die inside, means my heart is broken….
OK picture time: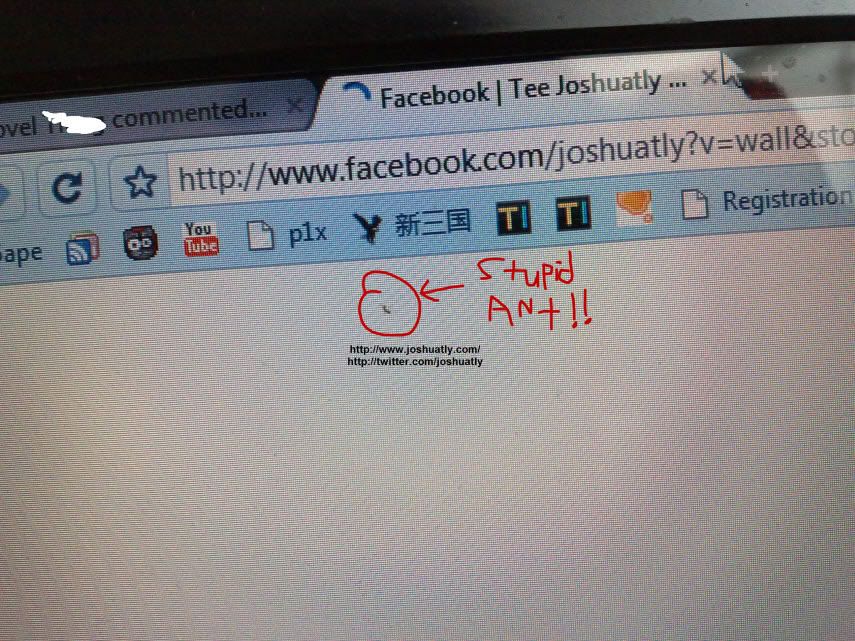 OK its time for YOU to laugh!
Laugh lah! LAUGH!!!
OK. now, its time for me to cry…..
MAMA……. THERE IS A DEAD ANT IN MY SCREEN…..
CAN I BUY A NEW LAPTOP? I WANT A MACBOOK PRO!
no. i will never have a new laptop for near future…. except someone give it to me…
PLEASE LAH…. i dont want to see the ant everyday…. and feel guilty to let it dead inside my screen and without bury him properly…..
Anyone? Got any idea that i can take out the ant and go and bury him properly?
Sometimes Shit Just Happens…….
joshuatly2010