Maybe you already figured out. Something that you see in part 1 are similar with things you see in part 2…
Or maybe you dont read at all… XD
Go back Part 1 and Part 2 to read them.
From the findings that people had done (for you), there is clearly stated that GLaDOS might reboot, which comes true after a long long time Ref trailer.
What i found interesting is that Valve actually release a key piece of information about the new gameplay via the march update which players can decode and found it somewhere…..
(Some serious awesome dudes compiles this:)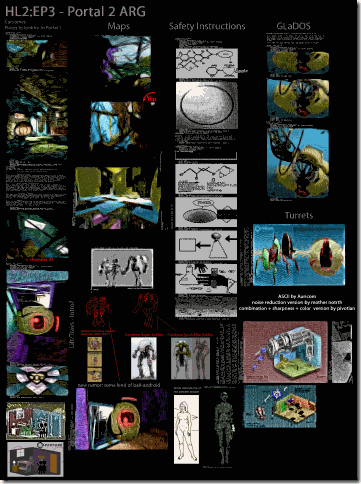 Click for bigger image
At the bottom right of the image, saw something familiar?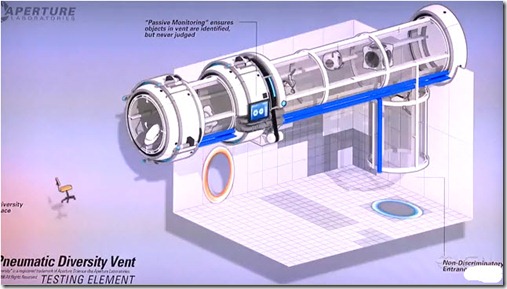 Is that the same? LOL
And the new ending already suggest that someone is "HELPING" you….
What else you discover…
From what i learnt about all those things, Portal 2 sure gotta be an AWESOME GAME!
I might need to buy Original if the pirated doesnt support co-op mode of the game….
And there are more than 2 kind of gels when the game released…..
To sum up, there are a lot of things that we know, but there are far more things that we dont know.
I cant wait to learn more about GLaDOS and see how the story continues…..
I think we still got one more year to wait for it…. it better be good.
Hope you like my 3 parts series. If you got any Portal 2 news, remember to leave a comment and let me know!!!
joshuatly2010