OK. i will do a simple cover for PC Fair 2010 (I) before i go to sleep.
This time of PC Fair SUX!
But thanks god its no more a TELCO/BROADBAND fair…
But this time is….
ANTI-VIRUS FAIR!
kaspersky? NO! Its Avira this time!
If im not wrong, i saw more than 10 avira booth…. wtf…
All of them handing out the same fliers for 10 times (multiply i go 2 rounds…..) i need to say NO NO NO for more than 20 times…. WADAFAK!
What else sucks?
NO FREEBIES!
NO FREEBIES AT ALL!
I DIDNT EVEN GET A PEN FROM PC FAIR THIS TIME!
I used to get a ton of pen from pc fair and i dont need to buy any pen for the 4 months….
And guess next month i need to buy pens again!
DAMN! Hate that!
Anyway,i get what i need (or what i want?)
1.5TB WD Elements…. RM365. Nice boh?
Hehe
and i blogged about this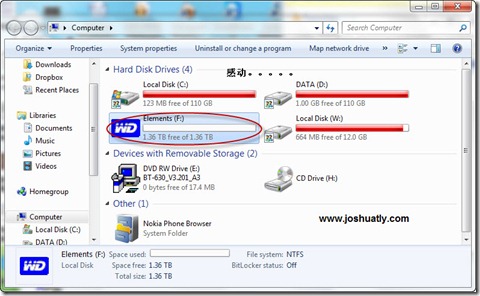 LOL
Then i get a mouse without tail and got blue teeth somemore!
Hehe
A4Tech RM59 saje!
OK. thats all.
I gotto sleep (now the time is 7.16AM)
XD
Good Morning!
joshuatly2010