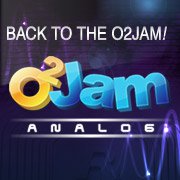 Remember O2Jam? Oh back at the time i went to cyber cafe and play this game with friends, without letting my mum know Hahaha. I remember myself playing the e-Gamer server and 9you server, and unfortunately, now both of them died. But i heard there is one more server online by republikgame.com but i tried just now, CANNOT… zzzz
But music gamers fear not, O2Jam Analog is coming to Android! Yay,but i think it will stay in Korea for a very very long time before we can get the game on Android Market….. Hopefully not.
O2Jam Analog Overview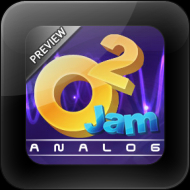 O2Jam Analog is currently in the first preview stage, and full version is scheduled to be released by June 2011. The game will be launched by the very end of June 2011 since every week got an update and there are 10 updates in the lineup.
The preview is available at the T-Store (Link to download).
o2Jam Analog Features & Requirement
The O2Jam Analog will have:
Jam Combo System
Support for 2 keys, 4 keys and 5 keys mode
Easy,Normal and Hard difficulty level
Can adjust the speed of the note
Online Play
Requirement of the apps:
Android 2.2 or 2.3
800×480 screen resolution
1Ghz CPU is recommended
Support App2SD
App Screenshot
Gameplay Video
My take on this game
Im super excited about this game, but at the same time waiting for this game with some fear.
I worry that we will never get the game (for those who live outside of Korea), just because now they are placing it on T-Store as appose to Android Market in Korea. No one will be surprise if this app is exclusive on T-Store.
I worry also the app will only work on Samsung Android device and not HTC and other vendors. From what i heard is most of the Korean are using Samsung Android phone because they support their local product. Vendor like HTC have very few marketshare in Korea. And from all the pictures, trailers and advertisement i had seen are shown with Samsung device, i scare that they will never compile for other phone…
And its very likely that it will take the Tap Sonic model of Freemium, you got the app for free then you purchase credit to play. Not that i wont pay for the game, I WILL, but if the app only available in Korea and not internationally, the transaction and paying for it is pain in the ass…
But being said all that, we shall wait and see.
I will keep update the news of Tap Sonic and as well as O2Jam Analog on this blog. Do subscribe RSS, Follow me on Twitter or Facebook (i dont simply add people on facebook, please do write a message when you are adding me on facebook) or follow me everywhere else on the Internet, details at http://about.me/joshuatly
O2Jam Analog Related Link:
Facebook Page
Twitter @o2jam
Official Website
T-Store Download Page
joshuatly2011