Download new O2Jam U for Android APK Download,
CLICK HERE
!
IMPORTANT:
You can download O2Jam Analog officially from Android Marketplace. I will no longer update this post from now on.
You wont need to understand much korean language to play the game, details guide on registration below.
Some Related Posts That You May Like
Tap Sonic: DJMax on iPhone/iPad
Tap Sonic Coming Soon To US iTunes & Android
O2Jam Analog on Android
O2Jam Analog Music Pack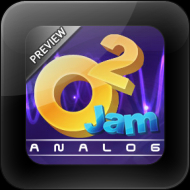 Requirements:
1.devices with 1Ghz CPU recommended
2.android 2.2+
3.resolution 800×480
Currently have 26 free songs available to play, require 3G or wifi connectivity all the time.
Registration Help
Registration required. When you first launch the game, you will see two buttons. Left button is Login, right button is register.
Registration page have three textbox to fill. First is email, second is username (i think), and third is password.
Login page have two textbox to fill, first is email (NOT USERNAME), and second one is password.
Both page's button, left is back, right is OK.
Tips
Go to the option page, and click on the Download button to download all currently available songs.
Update on September 2, 2011
1. Adding new songs : Show Me The Love, Imagination (will have a new post for this new songs mp3 and also september songs update)
2. Modifying the problem which is showing game files in Gallery and MP3 player.
3. Improvement in a Frame drop
(Rebooting is required for some phones.)
Download Link
http://www.mediafire.com/?kv919a4v494ri03
26.65MB
Song Download Links will be updated very soon 😀
joshuatly2011