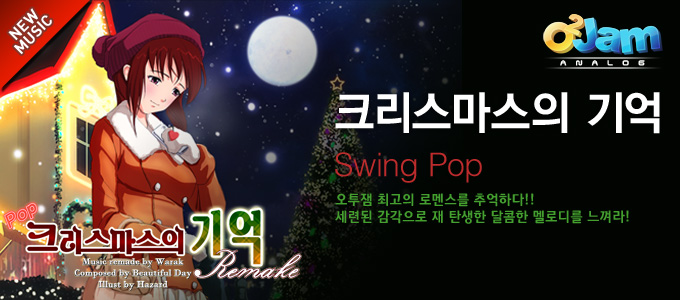 It had been a while since i play O2Jam Analog on my phone (due to busy schedule, and my phone Desire Z is getting slow and sluggish while playing the game. I WANT TO BUY GALAXY NEXUS!) and when I found out that Christmas Memories is being added to O2Jam Analog, being my top 10 liked songs in O2Jam Online, I checked it out. Its surprise to find out that the version in the O2Jam Analog is a completely new mix at all. Well, I think the new version is not bad lah, but still like the O2Jam Classic version more currently. (I dont have the original version mp3 with me, maybe later i will upload it as well)
Okay, I figure some of you might be looking for this, so I purposely write this blog post for all of you.
Meanwhile, I will try to update my the O2Jam Song Pack and post January 2012 edition soon. Till now, there are a total of 45 songs (as far as i had collected).
The MP3 file is totally unedited rip from my source. I just added the proper tagging, and a very nice cover art too! Check it out!
joshuatly2012
p/s: Wow, i havent update this blog for a long while, this is my first blog post in 2012.