Previous day before, i went down to KL purposely to take my NDSL from smashpop…
So you maybe asking why im not collect it from shop buy smashpop?
Cos i buy second hand loh!
The whole story starting like this….
I owned a PSP, which i like it very much…
Then i play play play until quite xien (boring) liao these days.
And one day i followed smashpop's twitter, then he posted that he intended to put his NdsL for sales….
So i was thinking like… Woops… Interesting!
So immediately i ask him price…
He say Rm380. Which is still in my budget.
So without much delay, i banked in all amount to him (as i trusted him) [dont do this to sellers that you dont know that person or dont trust him] and collect it by this tuesday.
So…….
Another portable gaming console added to collection…
Its time to show off my collection…..
1. New Love~ NDSL


Price: RM380 (2nd hand)
Date: 12/5/2009
My Game Collections: [in the process of downloading….. 800/3800++ Games]
Accessories: 2GB + 2GB microSD with R4 + pouch + others
2. PSP (old love… wakaka)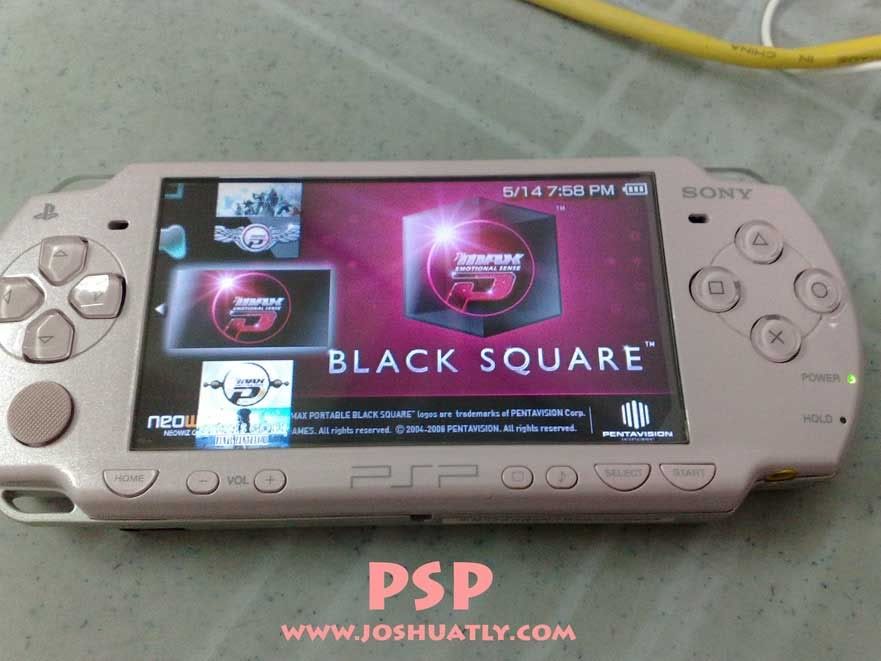 Price: RM N/A (cos nuffnang + TMnet give it to me… wakaka)
Date: Jan 08
My Games Collection: Uncountable numbers of games collected in 80 DVDs (~320 gb of games)
Accessories: 4GB + 4GB + 8GB + 8GB Memory stick (but all is like sot sot liao) + pouch + others
3. Acer Laptop (Awas Cepat Rosak de laptop)


Price: RM2200
Date: Apr 09
My Games Collection: less than 10 (still starting to collect)
Rig: ATI Radeon HD 3470 with 256mb dedicated memory + 4gb RAM + Windows 7
4. Nokia N82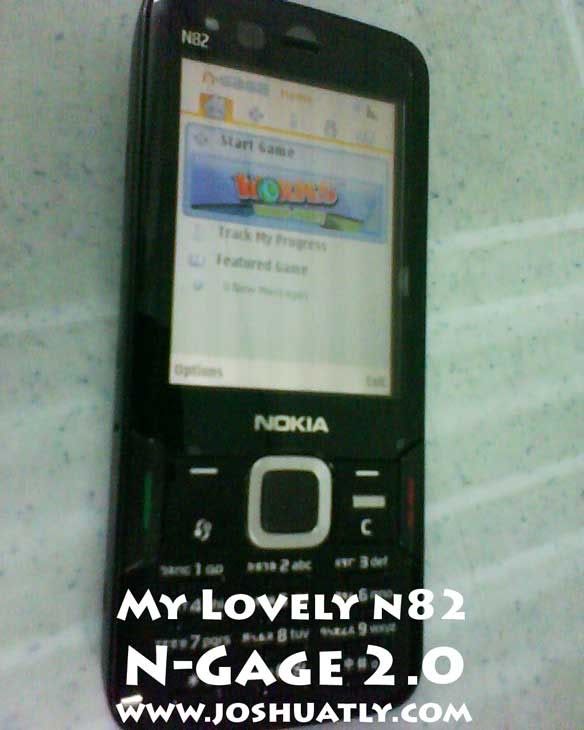 Price: RM1100
Date: Jan 09
My Games Collection: 26 games in total
Rig: N-Gage 2.0 + Java/sis games
So thats all…
wakaka
Why will i get myself NDS where i got already PSP?
Cos i think NDS's games more cute + got touch screen…
And then it have more puzzle games, small small de games, music games as well, cute cute de games….
for me, im not a hardcore gamer. Sometimes i lazy to play long long story RPG games…
I will prefer something like LocoRoco or Patapon on PSP….
Sometimes cakemania!
Wakaka
So im sure i will fall in love in my NDS. Hope this wont spoil my life lah!
Wakaka
joshuatly2009