Hm….. i got tons of things i wanted to have, esp gadgets….
So here are my TOP 5 Treat List~
No.1 will be…


Canon EOS 500D DSLR Camera as i had already stated in my blog a few times and also on my tweet for n times d…
No.2 will be of cos an iPod classic!


iPod classic 160gb can fit in all my musics, videos etc! And become my portable hard drive too!
No.3 for a big big LCD TV,


Probably 50+ inch so i can enjoy my movies and animes there!
No.4 will be …


A better broadband, with a better wireless router that i can access internet from every corner in my house!
And the last and also MOST importantly,
is a new laptop….
Dell Inspiron 13 is my 1st and final choice!


You know why ah…
secretly tell you lah, mainly is because the picture shown the laptop is in pink colour and……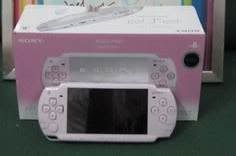 my psp also in pink colour, so its perfect match! Correct or not! LOL
and its soooooo…. sexy………………….
till i wanna sleep with it every night! >< Other than that ah... the laptop is my ONLY choice cos the 13.3 inch screen and 1.8kg weight is neither not too small for me to do my work nor too big and heavy for taking it with me all the time!
With dell, i can always connected online with its enhanced wireless supports up to 802.11n connections…
so that means the no.4 of my treat list i will go get a 802.11n router and i can bring my laptop to my neighbor house and still can connected and online loh! Wakaka. can show off a bit lah!
Some more it got a super powerful graphic card:


ATI Radeon™ HD 4330 fuyoh! plus i can hook up to my no3 treat list item, the big big LCD TV using the one-cord HDMI connection to enjoy my HD movies, animes on it! Wah, so enjoying oh~~
And Dell Inspiron 13 is powered by Intel® Centrino® 2 processor, means i can facebook + burn DVDs + converting mp3s + downloading movies + photoshopping at one time! Without LAG! Wow!
So means with Intel® Centrino® 2 processor i can edit my raw image taken from my dslr camera without any pain! Wahahaha
Lets check out Hard Disc space, 320GB which is good enough for me since i got lots of lots of songs and movies to store in it! And also make sure my iPod classic's collection always sync with my PC one!
Wahahahahahaha…. so happy! (if all these treats come true at once!)
Anyway, if you wanted to get me one Dell Inspiron 13, im sure i will find 100 reasons and want my mum to buy me the rest of them. So, Dell Inspiron 13 is the key!
Buy for me buy for me!
And if you would like to buy one for me, i got something for you!
Here i present to you a special coupon code 7ZQVQF2RLZRKW3 from Dell that would allow anyone who makes purchase of a Dell Inspiron 13 (S510701MY) with RM100 Instant Cash Redemption!!
So what are you waiting for? Fast fast go online or by calling Dell at 1800-88-0301. This coupon code expires on 10th Nov 2009.
You may want to use the coupon code for your own use too!
No worry if you dont like pink colour (cherry red to be accurate) that much, as normally dell have a wide choice of colour for your laptop, same with this. You can choose between white and black, which are cool to me!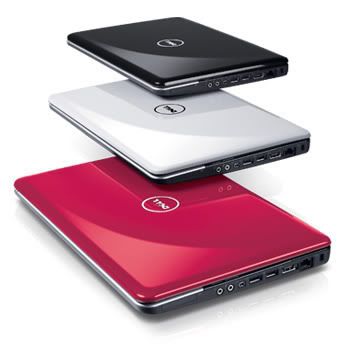 So im waiting for my Dell Inspiron 13 from you…. dududududu
joshuatly2009