OK! Its time to celebrate!
Celebrate what? MY HOLIDAY STARTED!
Means i can spend more time on writing my blog! Haha (hopefully you like that!)
OK, this is the main post about the bday celebration with my two dear friends!
MeiHwei's bday which fall on 27 Oct
We went to KFC and celebrate!
Picture time!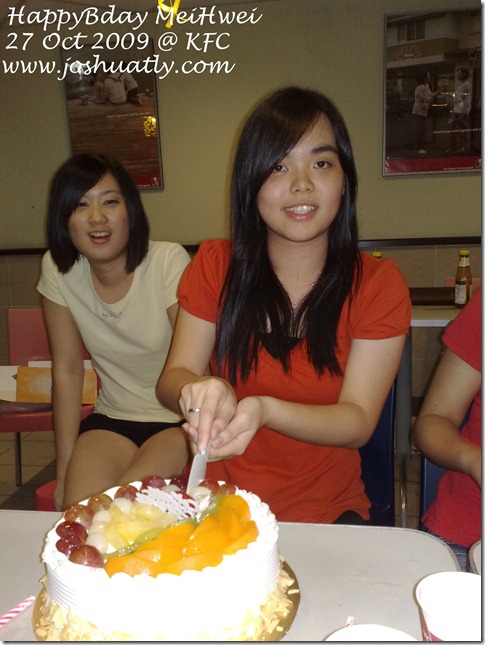 吹了蛋糕切蛋糕。I got no idea why some of my friends say 吹蛋糕(which means blow the cake) instead of blow the candle =.= Nvm!
Group photo of guys and gals with bday gal! (excuse the WeiTeng in the guy's group photo… )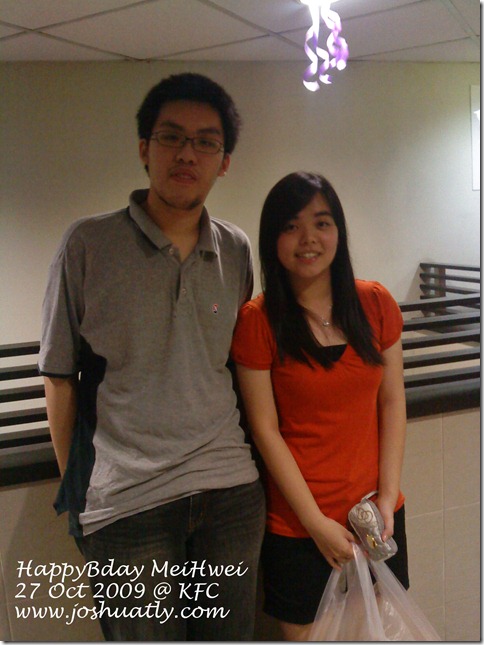 And i take a photo with her before we left!
Happy night with friends!
Another happy night is on 30 Oct 2009, WeiTeng's Birthday! But not many was in bentong since its Monday and some of them went back to their Uni already! (Im having my study week that time, erm i spend days of my study week :wisely" which is play computer and yamcha yamcha yamcha)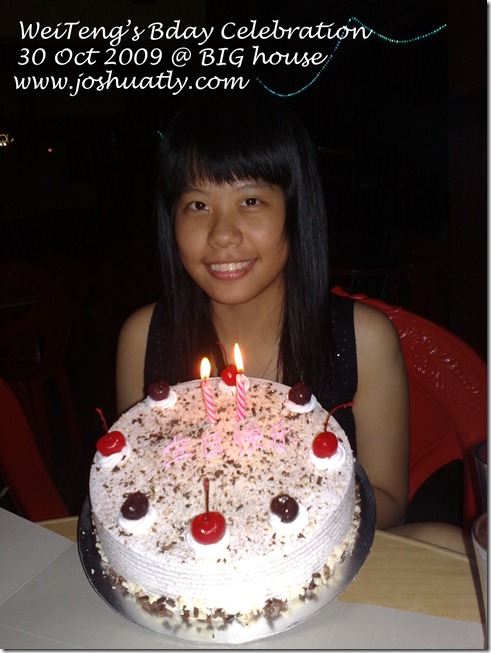 WeiTeng and her cake! She is officially 2 years old from now on!
Photosssss…….
Pui San and Wei Teng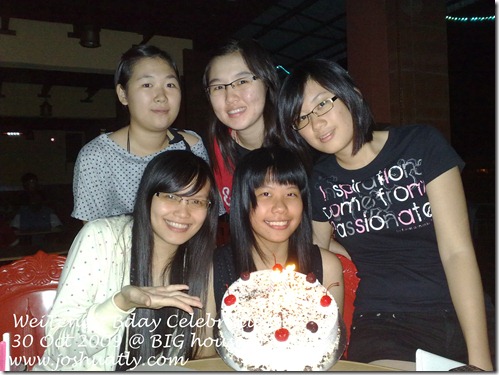 Gal's group photo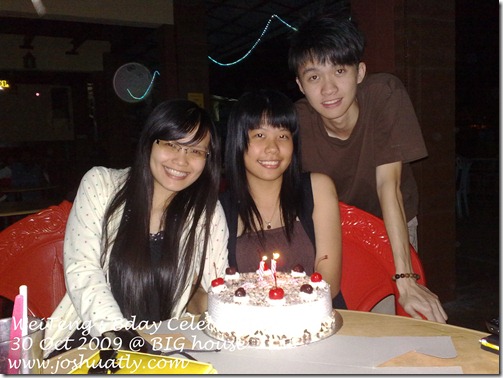 PuiSan WeiTeng CheeKeen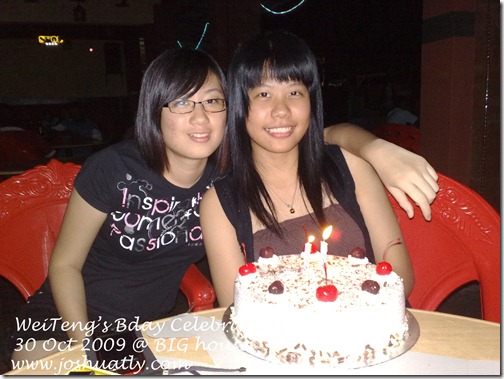 Jane and Teng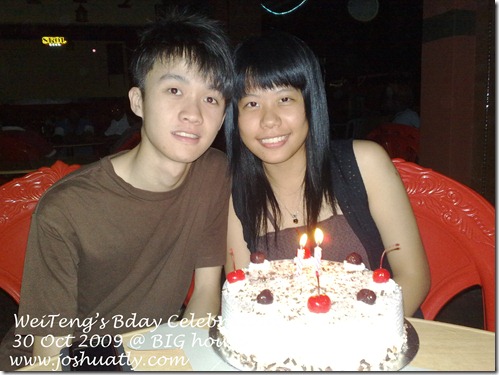 Cheekeen and WeiTeng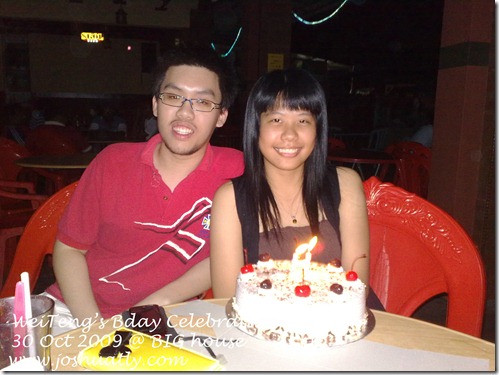 Me and Waiting……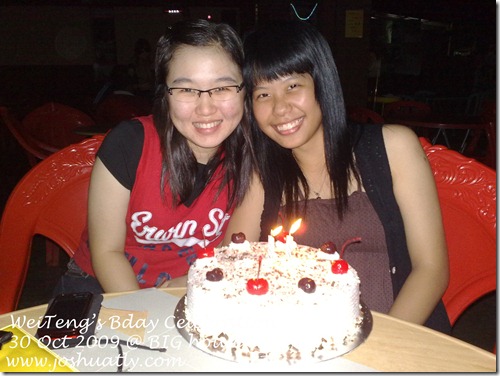 Hoh Yean and Teng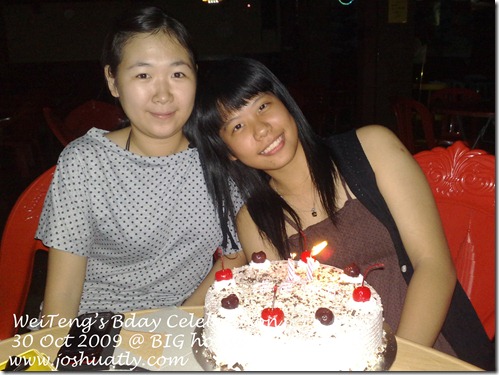 Helen Lao Shi and Wei Teng
Photo time finish, its time to eat the cake…
Wait a minute, should say PLAY WITH THE CAKE! OMG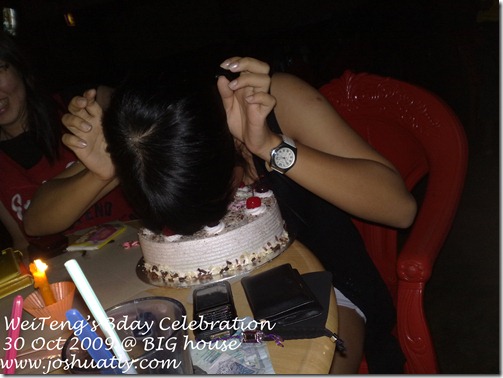 Want to eat the cake liddat meh? Table manners leh?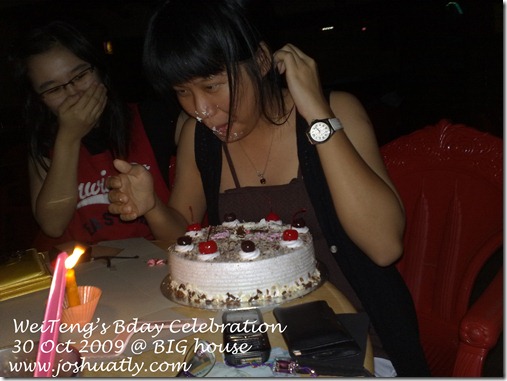 Ended up like this…. Wakaka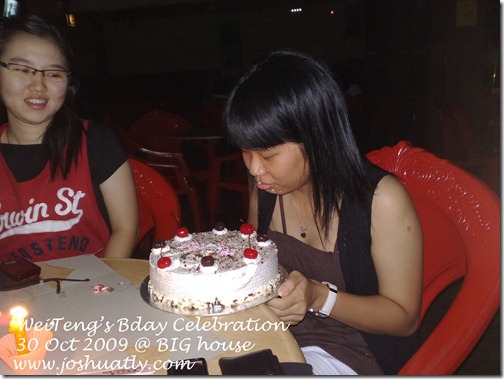 DONT LAUGH! I ANGRY LIAO!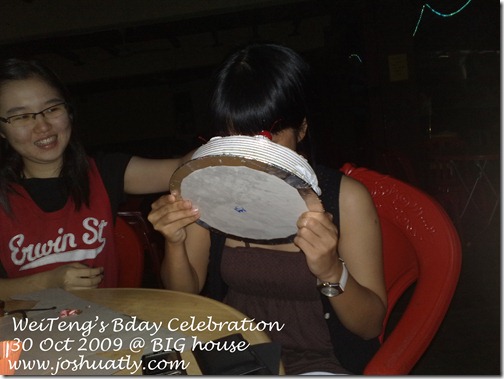 Tak cukup lagi kah!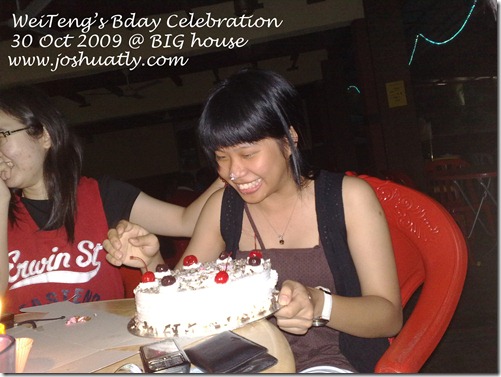 I told u…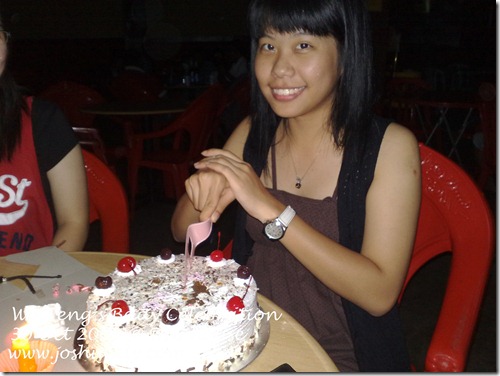 OK, can cut the cake liao!
And the war started…. between Jane PuiSan and WeiTeng.
Im so glad i didnt take part in the war!
Cos it will ended up like this: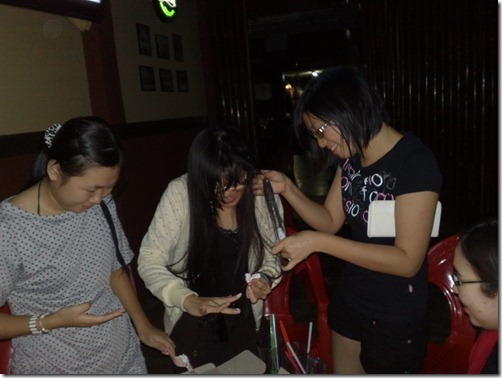 OMG Hahaha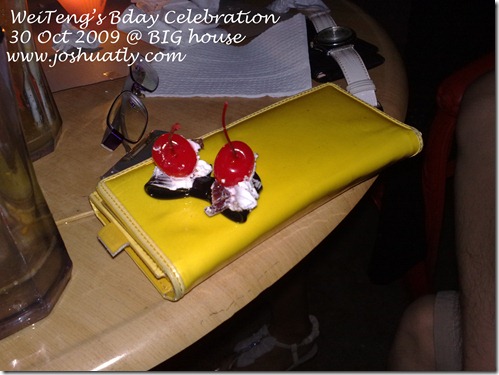 And PuiSan's wallet get redecorate!
Wakaka.
But that day the celebration/war ended a little bit early. But its good also, since Helen got to work and study at the same time, i can have more time with my family!
OK. Thats all for today!
joshuatly2009
p/s: They are having yamcha again tonight, but so so so sad i just finished my exam and still stucked at KL here Haha…