Yay, I GOT MY NEW PHONE!!! HTC Desire Z, which the only official way you can get it in Malaysia is through Maxis. (Price starting from as low as RM1449 w/ 2 years contract)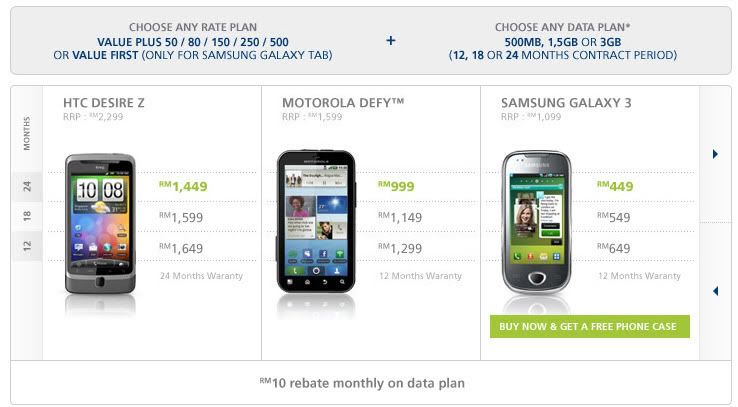 (Click on the picture to go to maxis site and check it out)
Well, you might want to wait for my reviews since i have 2 weeks to try the phone and i will write a quite detail review of it in the coming posts.
On Thursday evening, 7 of us went to Maxis Tower and get our phone. So happy to be the first few to get the phone even before it start selling. And… picture: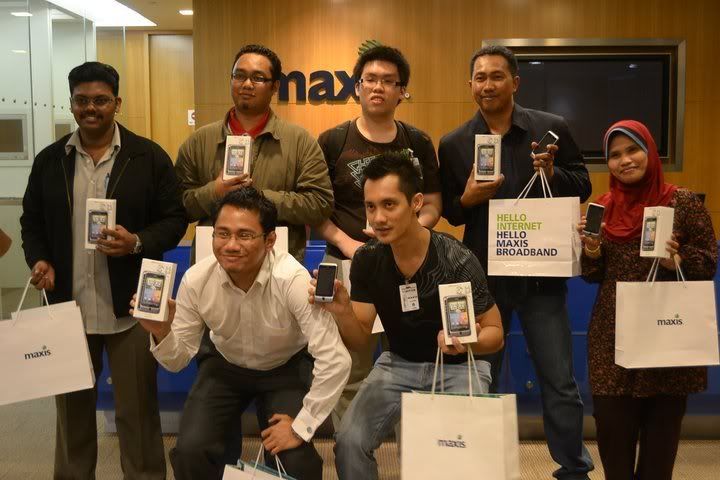 Picture stolen from Tarmizi's blog 😛
If you remember or know, i had a Nokia N82 before, and it ended up get "borrowed" by someone and never will got it back. Since then i had waited for the launch of either Desire Z or Desire HD to be my next smartphone.
(Life without smartphone is like hell, well, but i manage live with it for 2 months +, till i get Maxis10 HTC Desire Z to review)
Since don't know when, i had been wanted my next smartphone to be an Android phone and with a physical keyboard. But a phone with physical full qwerty keyboard is hard to find in the market. Except for blackberry, which i still don't know why people love it so much, and some droid phone, im super excited when HTC announced they will be launching HTC Desire Z soon.
Some pictures of the phone, well since i dont have a proper camera, and my N82 is bye bye already, i took my brother's phone and take some picture, it's not very clear, but you can read Rodger's blog for a bunch pictures of the brand new HTC Desire Z.

OK, lets write some boring things or some thing you had probably known on the first post.
The spec of the phone.
A 3.7 inch WVGA multitouch display (which is super nice)
800mhz processor (small but strong!!!)
512mb RAM
1.5GB internal memory + 8GB microsd card (come with the phone i assume)
2.2 froyo (wohoho, but still waiting for gingerbread)
5mpixel camera capable of shooting 720p video and not to forget, with led flash!
1300mAh battery (which is very very very very not enough, i feel it from the 1st 12 hours i hold the phone, more details on the coming posts)
and bluetooth, gps bla bla bla everything you can expect from a smartphone exist here.
Oh, and of cos a slide out hardware qwerty keyboard which is sweet!!!
One more thing, HTC Desire Z is the first few HTC phone which uses the new HTC Sense, a super exciting powerful function of the phone, which i will talk about more on coming posts.
For the full list of function, check out htc product page.
That all for my first Maxis10 posts. More to come, stay tuned, and follow me on twitter @joshuatly for more tweets from my phone!
Again, thanks Maxis for giving me this opportunity to play and review the phone.
Cya!
joshuatly2010