OK you may had read my K-On!! Season 2 Episode 1 post. (link)
If you havent please go check it out, and download link is available.
And if you had watched the CoalGuy english sub version, you may as well as consider to watch the Fuwa Sub version!
Its awesome!!!
Definately worth watching
[Fuwa Subs]K-ON!! Episode 1.mkv 152mb file download link
OK. to be frank, it IS a Troll sub! Its the BEST troll sub i had ever encounter!
You MUST watch it if u r K-On!! fan and…. you will like it!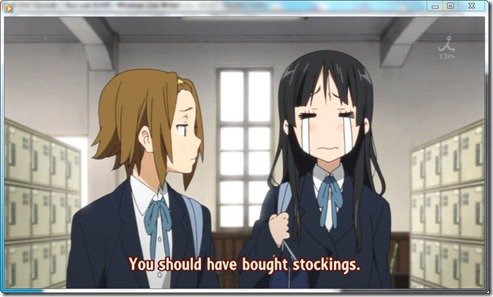 //mio speak some very special language in that sub, yea throughout the episode. funny!
joshuatly2010