I love my holiday, and what i enjoy most till now, my PS3.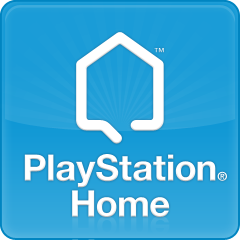 PS Home, my new activity on PS3 other than play PS3/PSN Games.
I had touched PS Home before this (months ago) but dont really liked it. But this time, once i go in there, i cant go out.
I think the main reason i love it this time is my internet connection. 4mbps connection do make the PS Home experience much more better.
PS Home is so freaking big and fun, a lot of fun small games, wonderful places to hang around. Although i dont use it much for chatting since im so lazy to connect a keyboard and type words and i dont have a bluetooth headphone to chat with people, but i guess the feature is a fun one.
Anyone is on US server of PS Home? Maybe we can be friends on PS3 😀
I havent tried out Malaysia PS Home, heard its already activated, but im lazy to have 2 copies of PS Home data on my small HDD. and im lazy to replace my PS3 HDD.
Last night i went a bit crazy on PS Home, and maybe i had a few more enemies yesterday 😛
You know what i do, if you had been to the Little Big Planet place at PS Home, you know there is a place that you can do your own Little Big Planet Wallpaper, more importantly, there can be a lot of people constructing the wallpaper, should be fun. Its my 1st time there. First time go in and tested it, a few of others unknown friends messing around with the wallpaper. we put all sorts of things on a face, do some real crazy thing there. And i discover there is something fun. There is a big ROFL and Yeah! sticker that i can stick anywhere, i sticked a few of them at random thing, and i got this wild idea.
I quit to see what other people is doing on other wallpaper.
Got one guy is doing his own beautiful wallpaper all by himself. Im impressed by how beautiful that is, but…. its time i go and destroy it….
WAKAKA
What i did is i took the ROFL sticker, make it to a fairly big size, and stick it everywhere and filled up almost the wallpaper. Then i leave the editing screen. Leaving the poor guy to delete it one by one, And im standing behind him and watching him deleting those stickers. And i did this like 2 times. I think he is extremely pissed off. LOL
Im a bad boy….. bad bad boy.
Anyway, i do feel a bit guilty after that, but anyway, its just a game 😛
Oh ya, im getting a new game today! (Now @ KLCC, just finished the deal in the afternoon)
I finally got ModNation Racers! (and i trade off with my God Of War Collection since i rarely go and play that game, and its PS2 conversion and when i want i can easily get from PSN)
I cant wait to go back home and play it.
My top played PS3 Games for the past month:
1. Lumines Supernova
2. PS Home (Should i consider this as a game? Anyway, its free!)
3. Little Big Planet (Definately getting LBP 2 when it come out!)
4. Fat Princess
Oh by the way, i like the PS Home theater, i can stream videos and podcasts (I <3 PS Nation Podcast) directly on demand from there. SWEET! And thanks for my 4mbps internet. What PS3/PSN games you love and play? Looking forward to Tetris and Angry bird, which will be available this week. joshuatly2011