This post is wrote for Nuffnang's coming soon party:


(Source: Nuffnang.com.my)
Wow~ Nuffnang having party again!
I cant miss it again, as i had missed cos of im studying and having a lot and a lot of tuition.
Thanks god now they have a party (to celebrate Nuffnang's 2nd bday if im not mistaken) at my "FREE TIME"!
I want to go, so nuffnang, please gimmi the pass… i want the pass… gimmi gimmi… (see i want it so badly)
[ended up 90% i wont able to go since i wrote this too late, and i may need to work on that day… so sad]
As usual, nuffnang's party always will have a dress code.
And this time, it is powered by Maxis Broadband again as i remember last time is also the same…
And this time's dress code is…..
Musician Celebrities
OMG! My 1st impression is, its so COOL~ So i can see a lot of "celebrities" there! Like Jay Chou, Lee Hom, or even Elvis probably!!!
Hm… So who shall i turn into that day?
Im still figuring out…
MC Hot Dog?!? Good suggestion! 我是差不多先生!

And my version is this:

If Im a celebrity, I want to be the BEST ALL OVER THE WORLD!
I want to make sure that EVERYONE know my name, and even 5 years old child AND 90 years old ah pek will listen to my song.
I want my album and music be on the TOP SELLER CHART always.
Everyone on P2P, pirated network are sharing my music, and pirating my music all the time.
I want my music, my lyric can touch every person's heart.
And so on and so on.
So how will I make this work?
So…. SHOW TIME!
I will ROCK THE WORLD with my electric guitar!


and of cos SHOUTING and YELLING by the way i play the guitar!
Everyone will GET HIGH with my shouting and music!
Electric guitar's BEST partner will always be DRUM!
So i want everybody feel the beat!


1.2.3.4.
1.2.3.4.
1.2.3.4.
1.2.3.4.

Do you ~FEEL~ it?
Yea is it!
For love songs, its time to perform guitar solo.
Guitar esp classical guitar can heal one's soul.


p/s: Playing guitar is also one good method to make your girl friend happy! (or even help you to get a girl friend, or girl friendS…)
>.<
I love the flute's sound. It give the feel of the space to audience.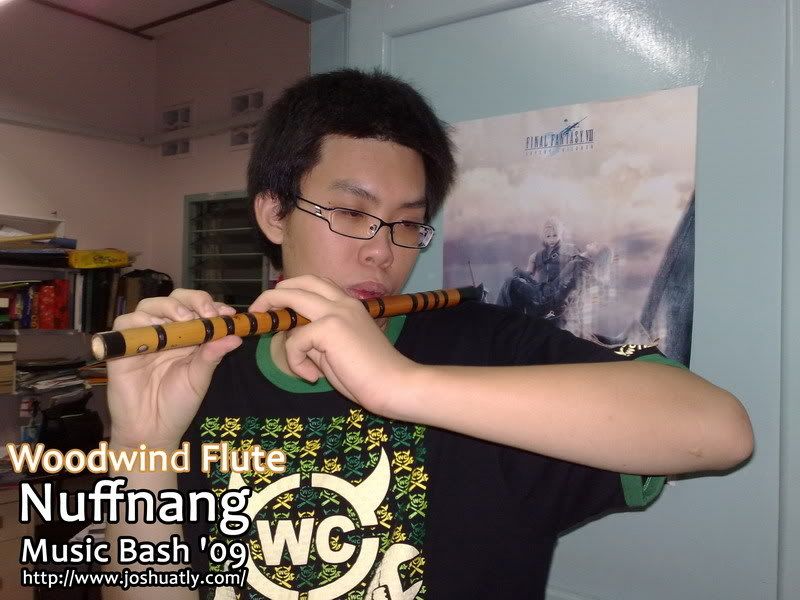 Maybe I can use it when i compose New Age song!
Since I'm Chinese, so must play some instrument that can be a sign of chinese composer/singer's song
ErHu will be one of them!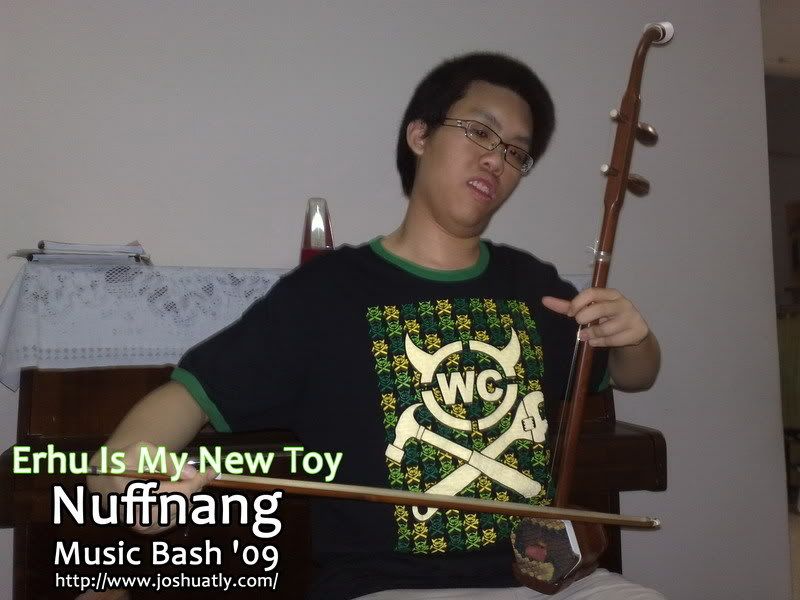 Playing ErHu slowly give me a feeling of very sad.
But when playing at a very fast piece, it will give me a feeling of energetic!
And ErHu also known as Chinese Violin!
Talking about Violin, how come i forget about violin!
I love the sound of violin very much especially when it play very high notes. Its… feeling like….. SO NICE!

And also, an instrument that i play most frequently, Piano!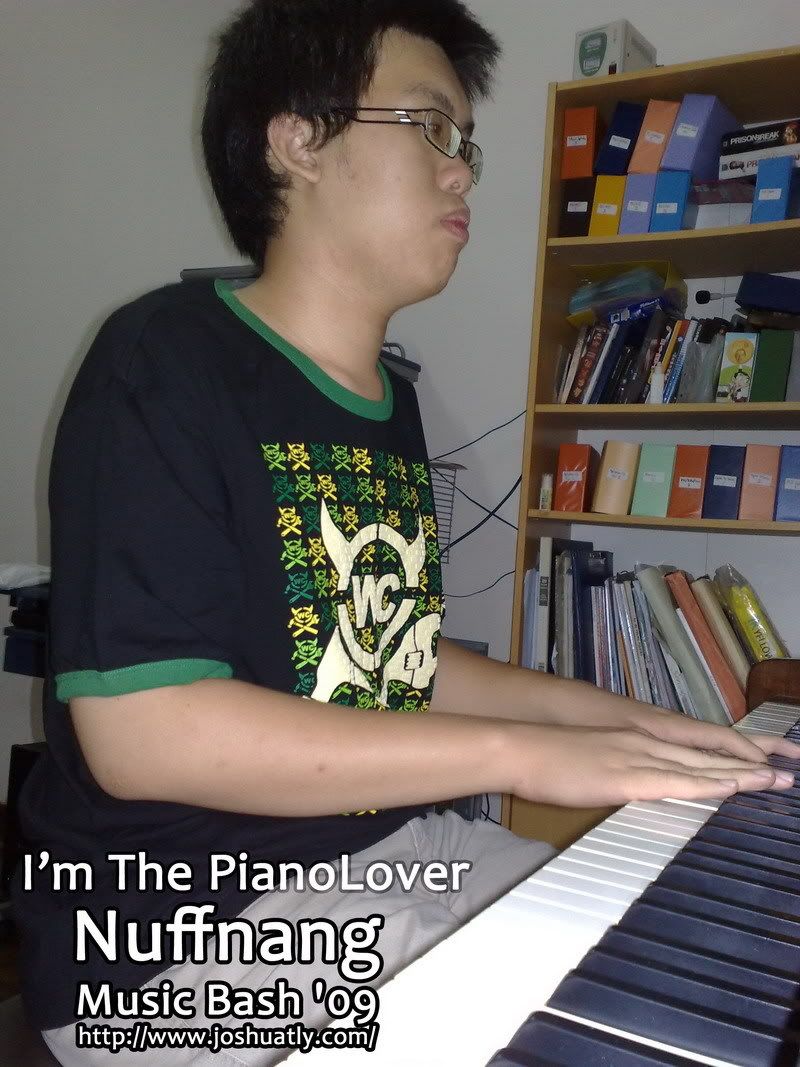 Classical, Pop, Jazz, Blue etc…
These will give the audience a new feeling everytime i perform or everytime you listen to my song!
As a celebrity, of cos i must SING!
The best part of singing is, when i started singing, everyone will start clapping….. till the end.


(Actually they clap is to want me to stop singing… xD) … joking …
To ensure every song will have new feeling and diffrent ideas to my fans or audience, i will COMPOSE every song by myself. I will make sure that all my songs are original and new. Not getting more and more boring after some time.

So thats why i can be the very top celebrity of the world!
Above all that i will make sure i did those If Im a celebrity, and also to ensure that i BECOME a celebrity.
Since i dont actually know much of those instruments (most of them know a little bit, half tank full of water…), so there is still a long time for me to become celebrity.
BUT This dream is not impossible. With the help of internet (and the very best service provider Maxis Broadband) and the powerful tool like blog (and the very cool blog advertising community), you will just need to compose, record, upload, and spread the words.
Its so easy. With the help of some luck, you will become a celebrity one day!
joshuatly2009
p/s: Hope my entry isnt too late for the blogging contest and i still hope that there are still invitation for me….
xD