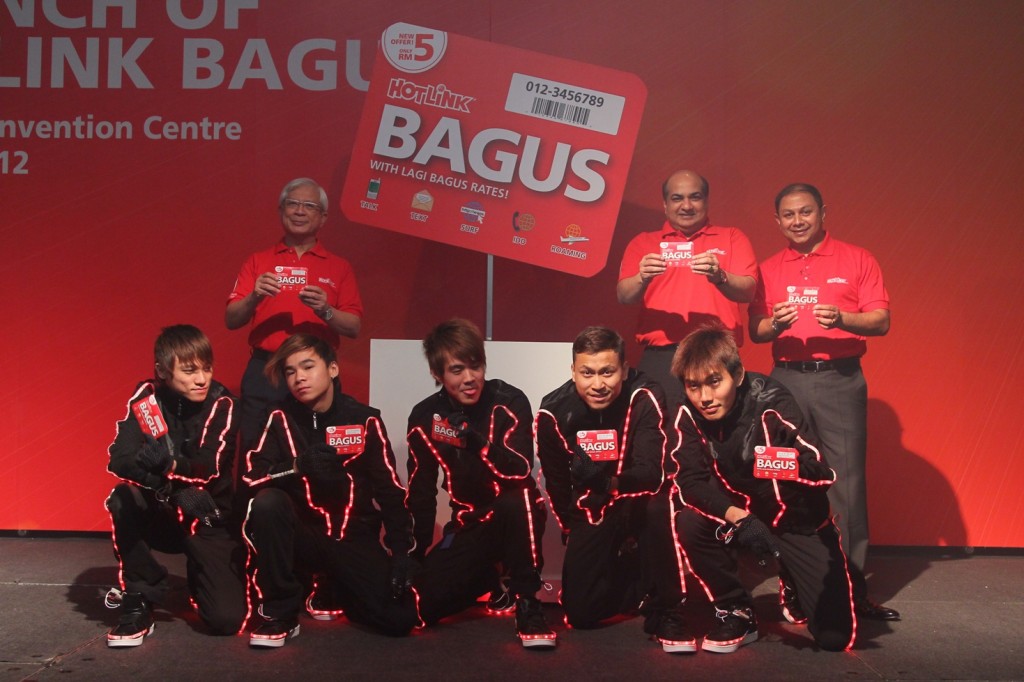 Hotlink has a new prepaid plan announced today, called Hotlink Bagus (Bagus means good, in malay). This all in one prepaid plan give customers access to cheap voice, text, mobile internet, idd and roaming. It seems like 5 is hotlink's new lucky number. This is a 5 in 1 plan as stated before, and the starter plan is only RM5!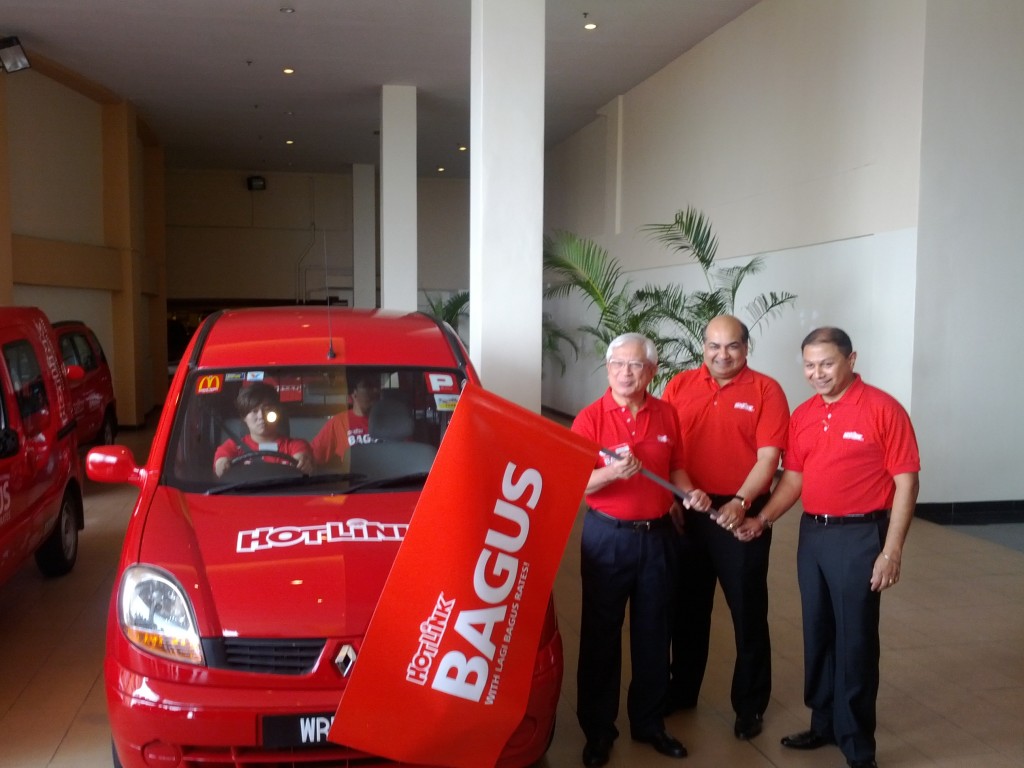 This is actually a pretty sweet deal. The plan give you tons of choices for you heavy or light usage customers. You can easily switch between them to get maximum saving. But in other words, you actually need to plan ahead of your usage, and understand the all the alternatives to know whats best for you. Is either I am too stupid to understand or the plan is too confusing… But anyway, here are their plans.
I am so lazy that i cant actually brain those plans and I "borrow" some of the stuff from MalaysianWireless as he had sorted out most of the stuff as below… LOL
Voice Calls & SMS
Minimum credit balance of RM10 and above
Calls to Maxis/Hotlink numbers: 20sen/min
Calls to non-Maxis numbers- 30sen/min
Activ10- 12sen/min
CMinimum credit balance below RM10
Calls to Maxis/Hotlink numbers: 24sen/min
Calls to non-Maxis numbers- 36sen/min
Activ10- 12sen/min
SMS rates are standard at 5sen/SMS to Maxis numbers, 10sen/SMS to non-Maxis numbers & 1sen/SMS to Activ10 numbers.
BAGUS 5 Pass
Customers who makes more frequent calls may choose to purchase the BAGUS 5 Pass which offers the following:
Calls to Maxis/Hotlink Numbers- 12sen/min
Calls to Non-Maxis Numbers- 18sen/min
SMS to Maxis/Hotlink Numbers- 1sen/SMS
SMS to Non-Maxis Numbers- 10sen/SMS
Free 10MB Data for a limited time
The BAGUS 5 Pass comes with a 3 days validity and call rates are based on 30-seconds block.
To subscribe to Bagus 5 pass, you need to opt in via the *100# MMI Code. The 5 bucks went into your BAGUS 5 Pass account and it will charge your call & sms rate from there. And one can only subscribe to one Bagus 5 pass per day.
Mobile Internet
Basic Mobile Internet Plan
RM2/day- 100MB
RM5/day- 500MB
RM8/week- 100MB
RM12/week- 250MB
RM3/week- 5MB
Facebook Internet Plan
There is a facebook plan for you facebook lovers, which is as below:
All plan's facebook mobile access is free and dont count towards your data limit
RM3 for 2 days + 10mb data
RM5 for 5 days + 25mb data
RM 10 for 10 days + 75mb data
Data Roaming
Data roaming on countries below are for RM5/MB as long as you have more than RM10 in your credit balance.
Australia
Hong Kong
India
Indonesia
Macau
Philippines
Republic of Korea
Singapore
Taiwan
Thailand
IDD Rates
You can now call or sms 233 countries with a low low rate. You just need to dail with the prefix code 13200(country Code)(Area Code)(Tel No). Some of the great rate are 7sen/block for calls to Bangladesh, 4-5sen to China, 11sen to Indonesia, or 23sen to Philippines. (30 seconds per block).
International sms cost 15sen/sms to 16 countries, and 20sen/sms to the rest of them.
You can get the full listing from the official website.
Hotlink Upgrade
For those existing hotlink customers, you just need to dail *108*21# and you will be "bagus" in no time. RM1 fee apply.
For more iformations, head to the nearest Hotlink dealer or visit www.nowyoucan.my
Personally I think Hotlink Bagus is bagus for a lot of people, especially youth, students, migrants or foreign workers, and they can make good use of them at a lower rate. For me? I just want to have a data plan and Im good to go, as i rarely make calls and sms 😛
Will be excited to see what DiGi, Celcom, UMobile or other telco's respond to this… LET THE PREPAID WAR BEGIN!!!
After the whole day of Bagus talk by hotlink, if you can excuse me now, I will go have some sugus 😛
joshuatly2012