I've briefly introduce you to SEGA Tokyo Joypolis, the awesome three floor indoor amusement park at Odaiba, in my last blog post. But I've yet to introduce you to my favourite ride, which is Halfpipe Tokyo.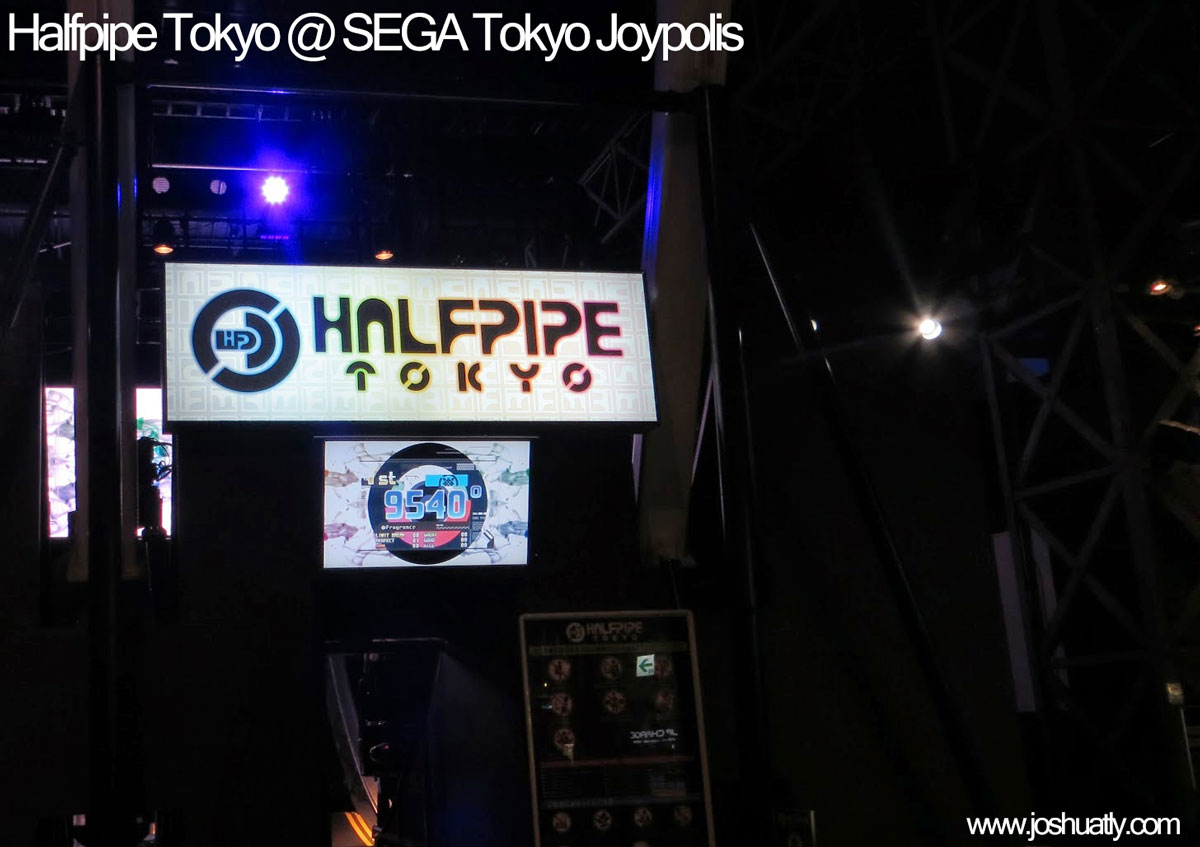 So what is Halfpipe Tokyo?
Halfpipe Tokyo is the highlight ride at SEGA Tokyo Joypolis, which is the successor of Halfpipe Canyon, which is now located at Sega Republic, Dubai.
Each ride cost you 800 yen, and its totally worth getting a passport for unlimited ride.
It is a snowboard halfpipe simulator where you step on your paddle to the swing pattern to get high score. You will need to change your step at the lowest point of the halfpipe swing to get high score. The better you did, the more spins you get. Trust me, you would be thrilled and begging for more!
The gameplay mechanic described above sounds simple enough, but it is hard to master. It has a score system which will score your performance against other 3 groups of players.
This game have awesome original soundtrack too.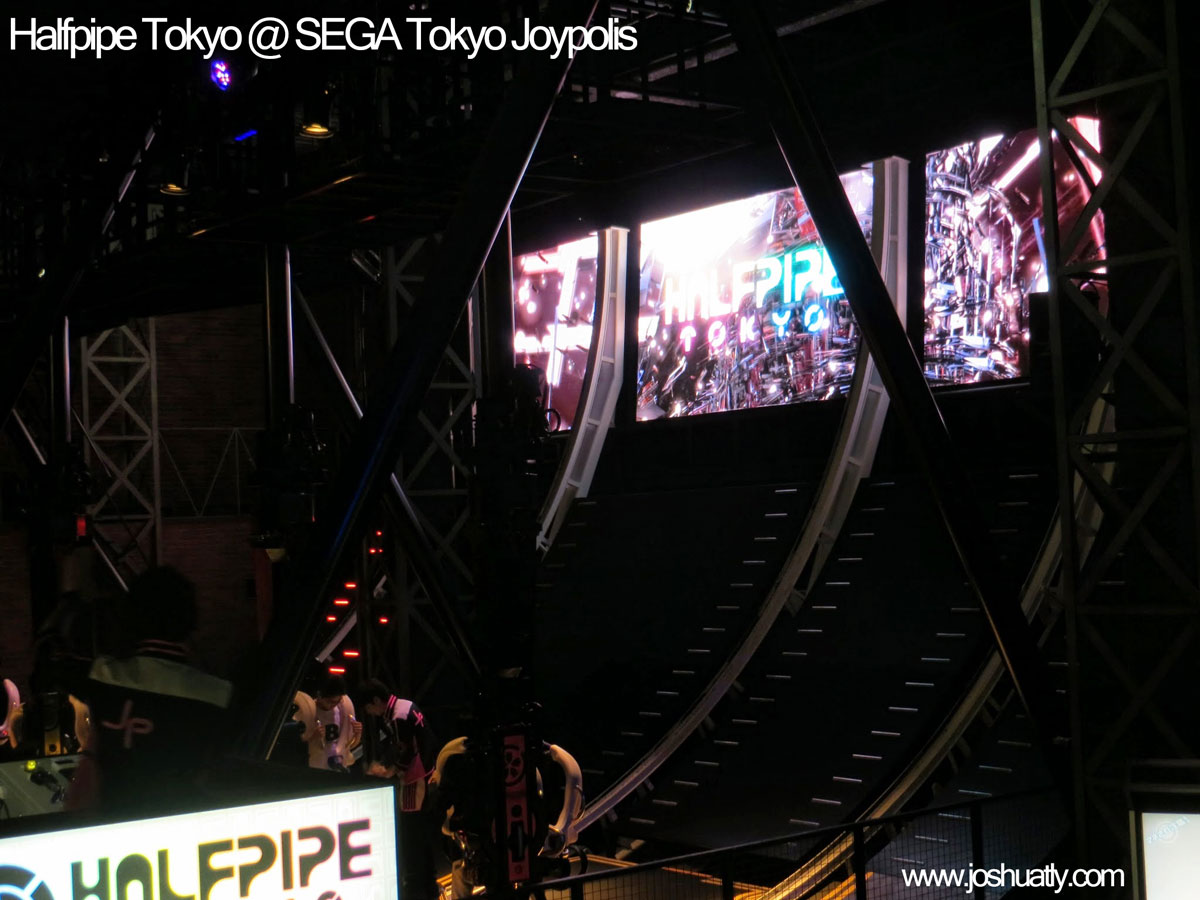 The whole setup is just so gorgeous. Shiny lights, giant screens, awesome songs. A MUST RIDE if you visit SEGA Tokyo Joypolis.

Speaking of the soundtrack, there are composers of various famous dojin music artist, like Masayoshi Minoshima, members of IOSYS, Tsukasa, zts and others. The songs are generally quite short, less than one and a half minute, because each Halfpipe Tokyo round is only a bit more than a minute. As most of the Japan arcades do, they are continuously adding new songs to the mix. Most Halfpipe Tokyo songs are playable on Maimai Green too. Too bad Malaysia's Maimai are not the latest version, don't have all the new songs.
You can download the songs at Amazon or iTunes.
HALFPIPE TOKYO Original Soundtrack download at amazon
maimai GreeN + HALFPIPE TOKYO/JOYPOLIS Vol.01 download at amazon
maimai GreeN + HALFPIPE TOKYO/JOYPOLIS Vol.02 download at amazon
I play around 6~7 games during that night, and thats totally worth my passport alone, since each game cost 800 yen. My last round of the game is also the last round of that night, as they close at 10pm. I really wish to have 1 or 2 more rounds when I leave Tokyo Joypolis. Definately going back there on my next visit to Tokyo and Odaiba, since I missed Miraikan in Odaiba too. Spend half a day at Miraikan, and the rest of the day at Joypolis. Sounds like a good plan, now where is my flight ticket to Tokyo again 😀
Here is a video I shot, just so you got a taste on how the game looks like.

Do go to SEGA Tokyo Joypolis if you can, I'm sure there are plenty of attraction you can enjoy there.
Read my last blog post on some of my highlights.
Sega Joypolis English Site
Will blog more about my experience in Japan soon.
joshuatly2014