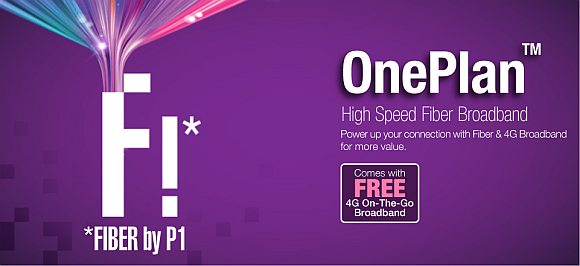 As more and more people talking about fiber network, how good is Unifi… now we have another competitor.
Other than Maxis Fiber Service and TM Unifi, P1 Fiber is the latest competitor in this FTTH service. From what I can see, the plan is very competitive and interesting!
If Im not wrong, P1 Fiber is riding on TM's fiber infrastructure. But what makes P1 Fiber plan outstanding is the 2 in 1 package which offer both mobile internet (Wimax or they so called 4G) and fixed line fiber internet. Although Maxis do offer something similar, but their plan has mobile internet as an add on to the fixed line package, which makes it more expensive compared to P1 Fiber.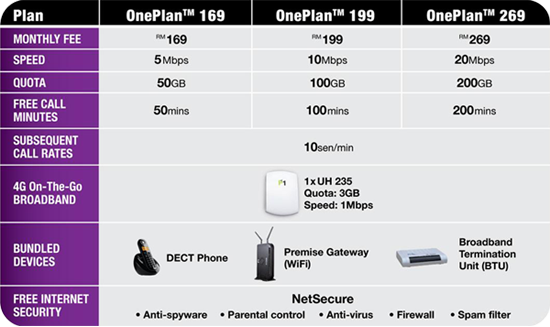 All P1 fiber plan has 2 years contract, modems are provided (rental) for free.
And when joshuatly.com asked them about the Fair Usage Policy for fiber plan, they replied:
FUP Quota has not yet been implemented at this point of time but P1 reserves the rights to
start implementing the FUP Quota when we felt it's necessary to ensure fair usage among our
users.
And about what will happened IF FUP quota is reached, they replied:
Once the quota is reached, P1 will throttle the speed to 400kbps. However, it is not being
implemented at this point of time.
Basically P1 will be covering 3 major areas, mainly Penang, Johor & Klang Valley. For more specific up to which street is covered, check here
I myself WILL BE subscribing to P1 Fiber plan (OnePlan 169). Still waiting for P1 to contact me. I am very much excited for this, hopefully will have it installed within this month. And by the time I have the service, will post some details including speedtest soon. 😀
If you have any questions or anything need clarification that you dont get from the P1 site or customer service crew, can try to leave a comment and I will ask for you 😀
joshuatly2012