If you are one of the many that get pissed off when facebook tweaked or changed something on their site, or each time they change something, like over 9000 groups came out and want them to change/revert back, but you know they never did.
So… you either need to live with it, of you read my blog post 😀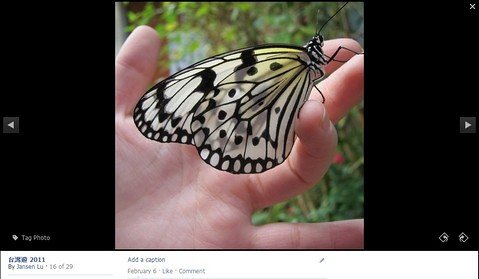 For those of you who is using Chrome as your main browser, here is a solution for you.
Steve Gilbertson did this chrome plugin which let you see no more black box or the new facebook picture frame lah.
Link: Revert Facebook Photo Viewer
Install this and say bye bye to the black frame photo viewer…..
If you are not using Chrome, im sure firefox got this kind of extension too. But i dont bother to search for you. Sorry.
But there is some work around that i had been using before this,
1. Refresh the page (F5) after the page is loaded
2. Open the photo page in new tab (Crtl + click)
Erm, not sure how much of readers still uses IE, come on…
But i got to see, IE 9 might be nice, but i havent tried it yet 😀
joshuatly2011
Photo Credit: Jan's Tech Blog