Its only about 2 weeks time till DJ Max Portable 3 released on UMD and PSN.
This post i brought you MORE NEWS, REVIEW and VIDEOS!
I will keep update this post across the weekend. so keep an eye on the space.
First is a brand new trailer of DJ Max Portable 3

Release Date in North America: October 12th, 2010
Release Date in North America: October 14th, 2010
According to Ruliweb
In arcade mode, other than classic 4b, 6b, there is also a new mode called 3.2Trax / 4.2Trax / 6.2Trax mode, free mode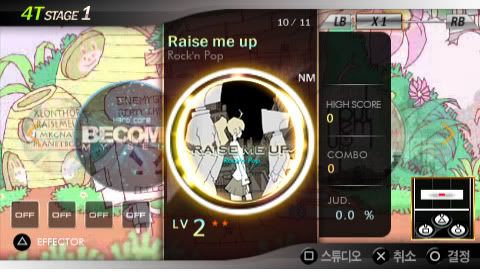 By the way, no more 8B mode? Sorry hardcore players.
One more thing, to see 4B Classic VS 4.2Trax mode comparisons, see this post.

In mission mode, its totally revamped. If im not wrong, there will be 70 missions available.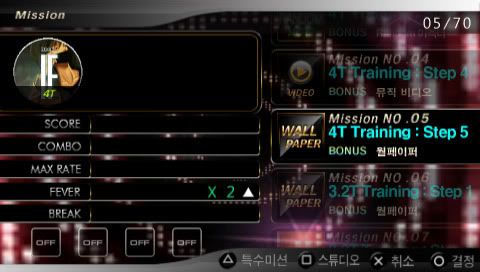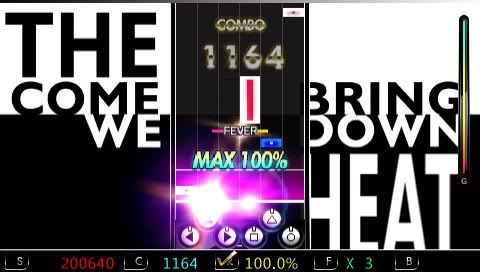 There is also a mode called DJ Challenge (Special Mission)
This mode will unlock you items.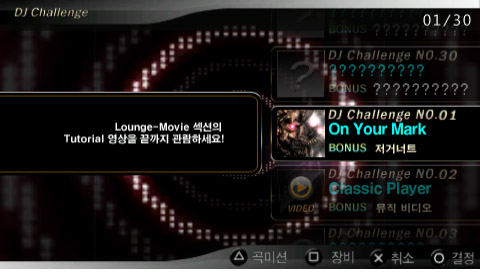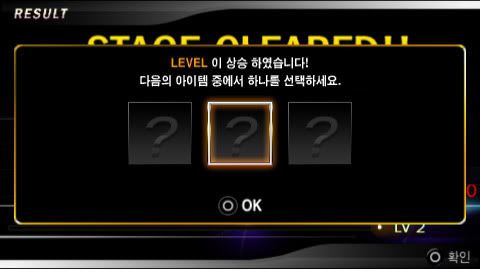 Studio, Crew System

And Lounge
which you can track back your play data, statistics, bonus videos, images, and also many more.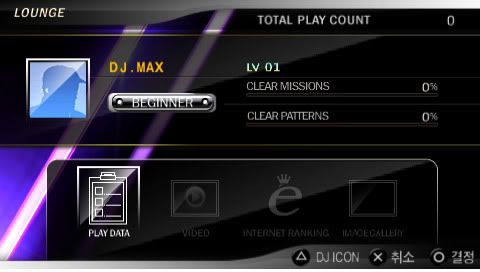 Data Install
As usu, data install option is available.

New Internet Ranking Service is under construction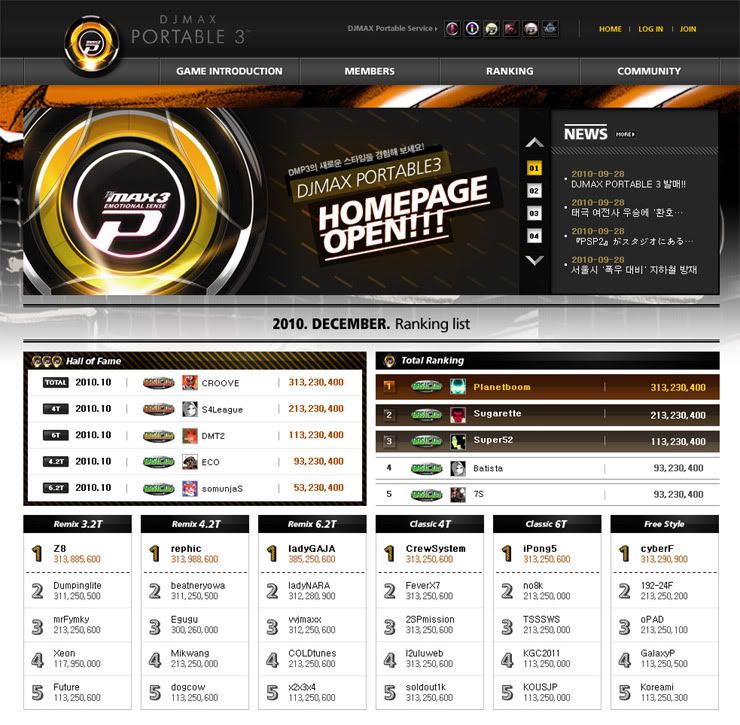 Thats all for the review. [Source]
Unless stated, the songs here are not confirmed.
Put Em Up / makou (Confirmed)
Dual Strikers / 7 Sequence[citation needed]
La Campanella : Nu Rave / Cranky (Confirmed)
Sweet Dream / Lin-G[citation needed]
PUZZLER / Electronic Boutique[citation needed]
Trip / NieN (Confirmed)
Love is Beautiful / Electronic Boutique[citation needed]
A Significant Change (Confirmed)
Rage of Demon / NieN (Confirmed)
SuperSonic (Mr.Funky Dirty Remix) / Planetboom, Remixed by Mr.Funky[citation needed]
XLASHER / Hosoe Shinji (Confirmed)
Dream of Winds / XeoN (Confirmed)
Say It From Your Heart / makou (Confirmed)
Whiteblue / zts[citation needed]
Your Own Miracle / Ruby Tuesday[citation needed]
D2 / First Aid (confirmed)
Cosmic Fantastic Lovesong / DINY (Confirmed)
Everything / 3rd Coast (Confirmed)
Mellow D Fantasy / NieN (Confirmed)
Gone Astray
Raise Me Up / Planetboom (Confirmed)
Season (Warm mix)/ makou (Confirmed)
Desperado (Nu skool mix) / CROOVE (Confirmed)
Beautiful Girl (Seth Vogt Electro Vanity Remix) / DJ Keri (Confirmed)
IF / Vanila Unity (Confirmed)
Become Myself / PIA (Confirmed)
Leave me Alone / NieN (Confirmed)
Your Smile / Roseline (Confirmed)
Sunny Side (Remastered Ver.) / CROOVE (Confirmed)
MASAI (Electro House Mix) / CROOVE (Confirmed)
[Source]
Since some one actually got their hand on the demo version of the game, thus got some videos appeared on the net.
Click the songs name to see them.
Below is a clip of Hanz Up!.
Its a parody version, featuring Planetboom, BEXTER and CROOVE. click the link below to see the full actual version video.
More will be coming soon.
joshuatly2010