Today is the "Prize Giving Day" for our choir competition…
HAHA!
Since we get naib johan, but we come back home with NOTHING!
No prize, no sijil, NOTHING at all!
Everything our choir group get is still a mistery, other than sijils, that havent printed our name up there, so we dont get, and we also get a BOX…. we call that "Sea Master" box. haha,coz the size of the box is exactly like the mineral water sea master's box!
At 1st we want to unpack the box on monday de… but we all form 6 say we unpack, then those form 5 one also say they also want to do so! SO, we all decided to unpack it only at today, and everyone got a chance to do so! Haha…
Lets see what we get: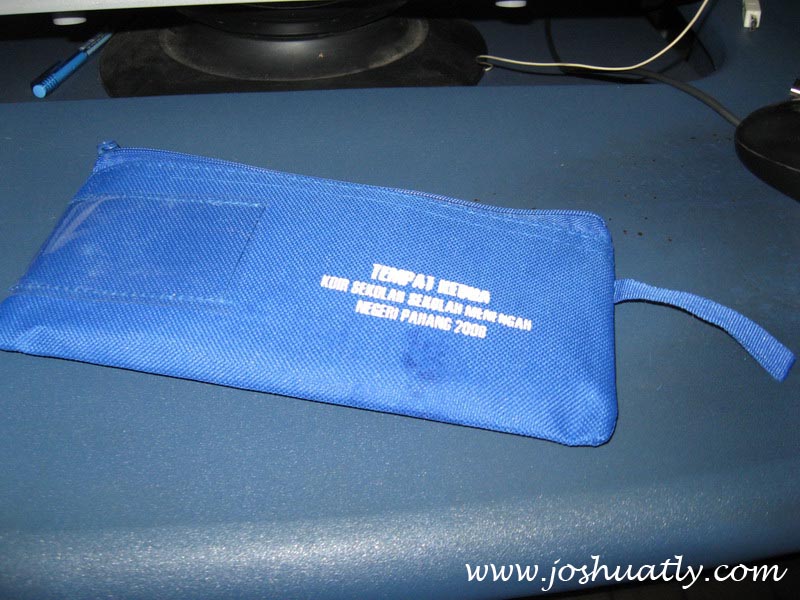 Whats inside it? continue reading:
Today is the day of kokurikulum, then everyone gather together and unpack our prize. At 1st we expact something quite interesting, at least a bottle of Sea Master mineral water is surprising enough! Haha…
But you see, we get this: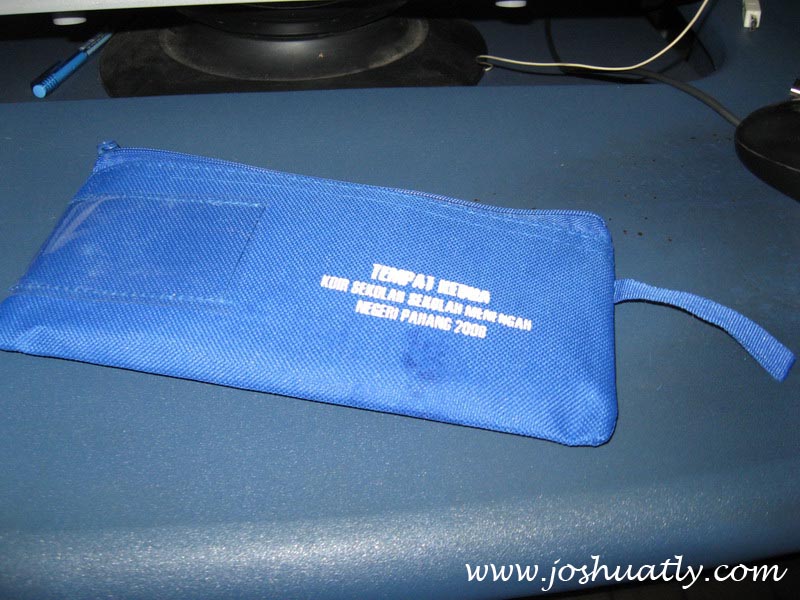 Seriously, a bit disappointed when looking at this, everyone get one, got blue, green, yellow, red colours!
And there are something inside! Lets see what is inside…
I expected inside got something like some Pilot pen, branded highlighter, high quality 2B pen,an eraser or something like that, but what we get are: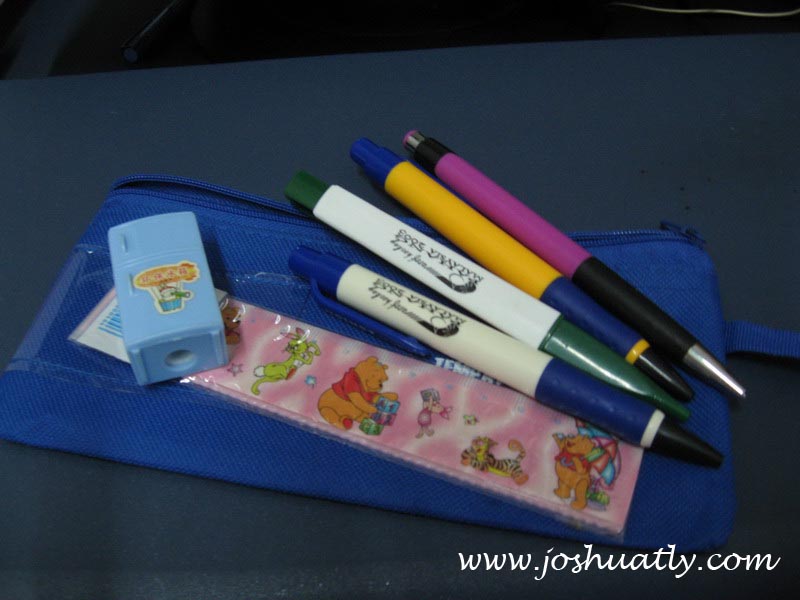 A pink colour winnie the pooh ruler
Some lauzy mechenical pencils, pens, (that some is no more ink) p/s: dunno is no ink or the ink kering ady….
A sharpener, got a sticker written 环保冰箱 (environmental-friendly refrigerator)
WALAU! i think this is more suitable for Sekolah Rendah de……. or kindergarten de…
Lets see that they got give us the wrong one or not… hehe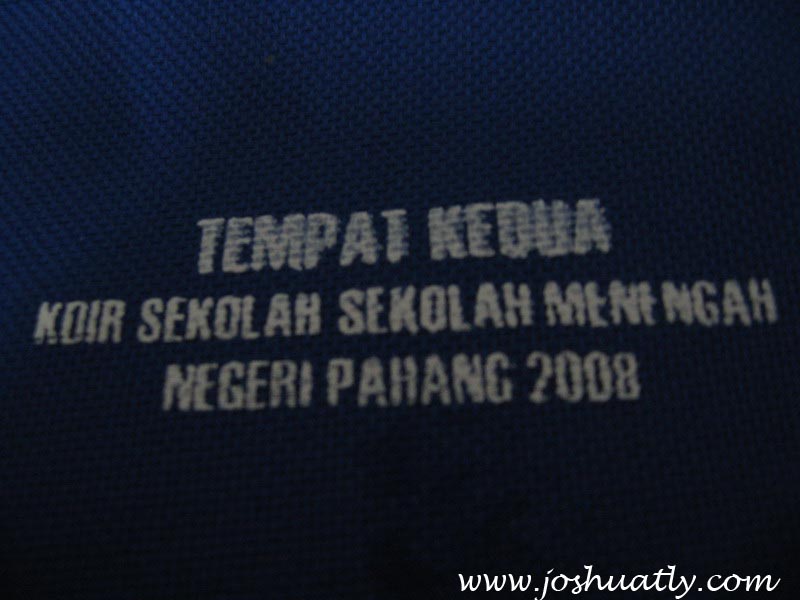 Nope, correct, Sekolah Menengah!
Tempat Kedua….
Wait, there are something wrong with the pen: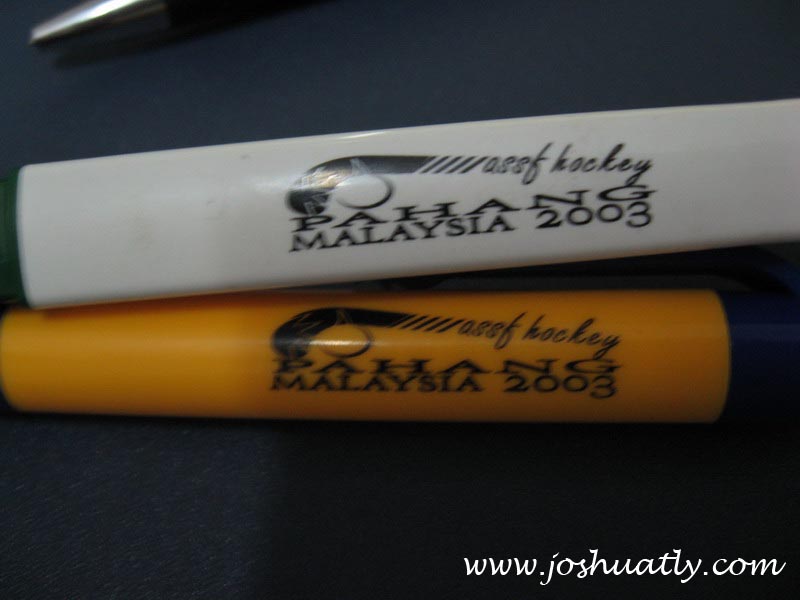 They written down: Assf Hockey Pahang Malaysia 2003.
2003? Do i read wrongly!!?!?
Nope, it is 2003.
Means his pen is very valuable… 5 years history ady! Can put it into the museum! Haha
WTF, give us cheap cheap de thing also nevermind, give us things that u all dun want ady de?
Go and die lah! Cheap 到死!丕视你!
then i need to think about what i can do with the "pencil box".
Maybe i can do this: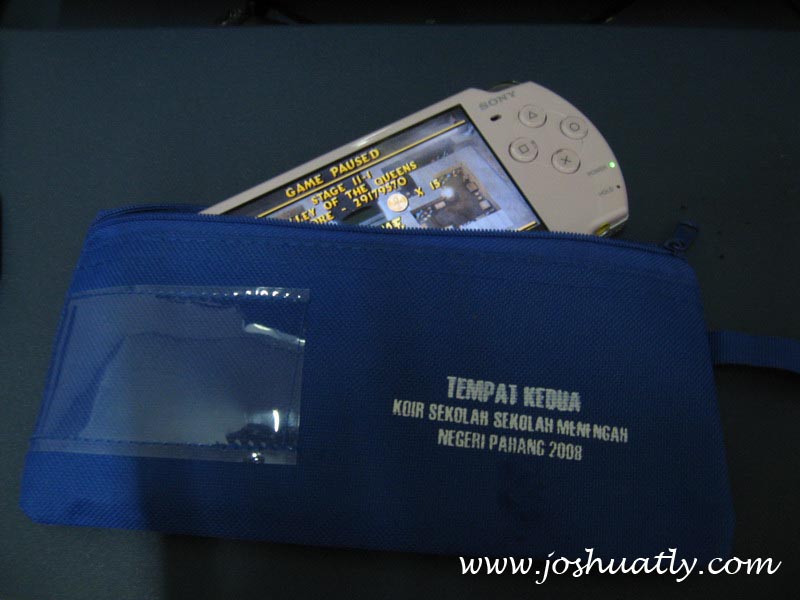 Put my psp inside to avoid sopt check in school! Haha, since i got bring my PSP to school sometimes!
LOL.
We go kuantan and sing so well for what? For a cheap pencil box, cheap pens, and so on…
Walau A!
Still waiting for my sijil…. i think got two sijil i will get.
I think the only thing we are getting for what we had done is only the sijil, and the kokurikulum marks!
Haiz… they cant think of something that are suitable for us…..
算!
joshuatly2008