If you havent nyan, you are not on the internet.
But today, I found a new reason to nyan for one straight hour again!
OMG NYAN CAT IS NOW IN YOUTUBE PROGRESS BAR!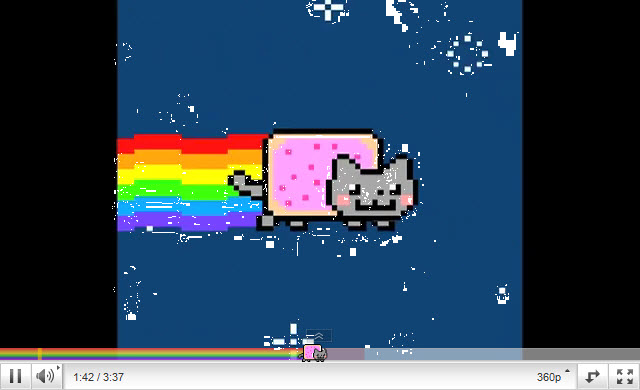 After i saw that, I WANT MY NYAT CAT ON EVERY PROGRESS BAR!
And after few seconds of googling, i found the solution!
You can get your Nyan Cat on every youtube progress bar.
Install this userscript here: http://userscripts.org/scripts/show/104926
And enjoy nyanning on every youtube video!
AWESOME!!!
joshuatly2011
p/s: Sorry for this short post, and sorry for not updating this blog for a long time. You know, its sem break and i had too much TF2 for the past week… getting too unproductive.
Oh BTW, if you are on steam, please add me 😀
Please dont let me be forever along 🙁
My steam profile:
http://steamcommunity.com/id/joshuatly/