26/01/2011
Today is the day for Malaysia news!
Walao, so unbelievable.
Below are the news and some of my rants of opinions on that issue itself.


Groupon, the largest deal-of-the-day website that is localized to major geographic markets in the United States and other states , is now coming to Malaysia
description extracted from wiki
They are buying group$more,i believe the largest groupon clone in Malaysia

This move potentially killing many of the others groupon clones in malaysia (i read there is more than 20 of them in Malaysia alone X.X), and i believe today is not a good day for sites like dailysugar, mydeal etc.
What im wondering is, when Groupon offer deals in Malaysia, will there get some super cool, big and awesome deal for us, no more everyday also Spa, Massage things….. *fingers crossed*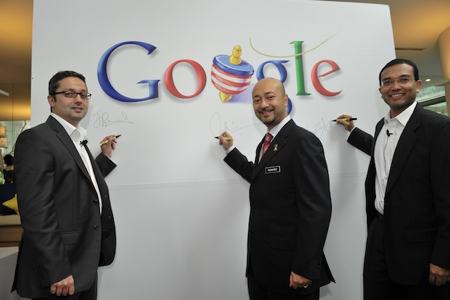 Google, is setting up office in Malaysia! and also hiring!
Yay if you are looking for a job, go ahead and try it.
And what does the Google stepping their foot into Malaysia and SEA means?
Google Voice available in Malaysia too? (I dont think so)
Malaysia's android users are able to access paid app for Android Market?
Google checkout in malaysia?
Google Street View in malaysia? (I want to see the epic google street view car driving around malaysia, and wondering those sakai at malaysia will do what when they see the street view car LOL)
What else do you think Google will do in Malaysia?
Im definately looking forward if google will do more developer training or events in malaysia, which means free food and awesome talks.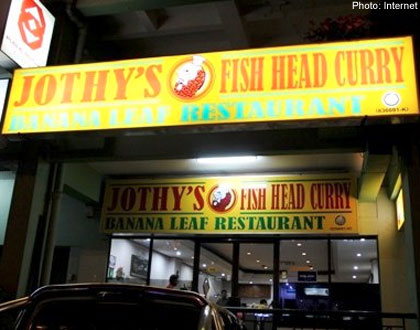 And…. malaysian blogger is being sued.
more funny about this story is, they sued google too. XD
Apparently is ************** restaurant dont like they getting (one) bad publicity from the bad review of the site, and also sued google because they are the search engine and driving the traffic to the bad review. WTF!
Maybe the ************** restaurant is so freaking rich that they think they can fight google.
And because they are so freaking rich, they can bully malaysia blogger.
Being a blogger myself, i do blog write bad reviews in my blog if i found a product is really really really bad! Because, thats what im suppose to do. I know some people will tell me that, if something is bad, just simply dont review it. But i got to say, i will let the whole world know if something is wrong. You got to warn the people you love and dont let them repeate your mistake right!? and if they dont fix it, they deserve the bad review!
What the *************** restaurant should do is, spend some time and money, improve your food and service. Contact the blogger personally, and nicely, invite them to come and do the review over again, see if this time the blogger will satisfied or not. If the blogger is satisfied with your food, you can kindly ask them if they can remove the older review, (not by bringing a lawyer and say, must delete that post ah, if not you die, or take out a knife and point it to the blogger say, if you dont delete and we wont let you walk out of this door), do it politely.
If the blogger dont want to delete the old post (which i will choose to do), kindly ask them to do a new review, and update the old post saying the restaurant had improved significantly since last review. And of cos, the meal is free for the blogger 😀
For me as a blogger, i would happily do this for them if they were asking sincerely, and i got a good treat.
As a consumer, i would do give the shop a second chance after reading the second review which shows they had improved.
Now what they are letting the whole world know people had said bad things about the shop. Hahahahaha, is like trying to tell the whole world wahahaha im stupid, and i want to make those people saying im stupid shut up.
The article is still available on Google Cache.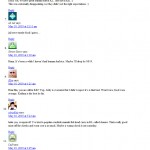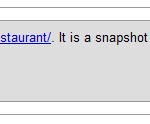 What else…
#PPPA (Printing Presses and Publications Act 1984)
This hashtag was flooding my twitter timeline this evening and i wonder what the heck is #PPPA, after a few read up, ahaha, again…
Malaysia is try to act smart and trying to do whats China is currently doing,
打造和谐社会
Means, everything you say on the internet, blogs, microblog, or facebook, will be monitered closedly and make sure you dont joke around with the government.
WTF!
No more fun already loh! Then eventually, truth being covered up, then next step is block all those platforms that people will be able to voice their opinion freely, (eg, facebook, twitter, blogger etc). Build your 1Malaysia version of facebook and twitter, and hope everyone will jump on it,
When you write about something the gov dont like, then the whole malaysia wont be able to access it.
The Great Firewall of 1Malaysia!
Hurray!
Then people on lowyat will start to sell VPN like crazy, 翻墙 will be the thing everyone will need to do if they want to access facebook, twitter, or even youtube.
Malaysia gov then became communist like china and hurray, we all move to singapore!
Ohhhh, malaysia…..
Enough of ranting alraedy, i should be in the bed now since tomorrow got class whole day and tomorrow night got to attend SMCKL somemore.
And hopefully, this post wont cost me any trouble like some restaurant want to sue me, or gov want to chase me down, and make me go for a prison break….
OMG.
OMG.
Night
Got any opinion, please leave me a comment below 😀
joshuatly2011
(Started writing this post at 12.14am 27/01/2011, and finished at 1.52am 27/01/2011)
Image Credit:
Google Picture from Lowyat.net
Groupon Logo from Penn Oslon
Blogger get sued picture from soshiok