Remember i wrote about the DiGi Campus issue?
After 19 days of waiting after my complain submitted to MCMC, they reply to my complain.
But from what i get, they still avoiding the main problem at all cost.
So here are their reply:
(Which basically explain about nothing…)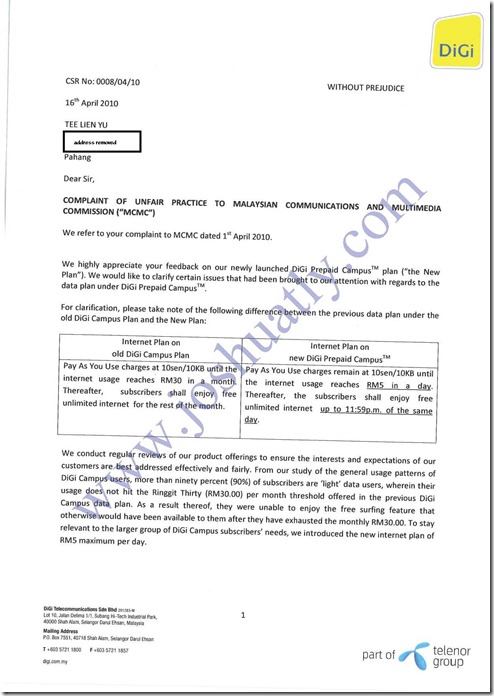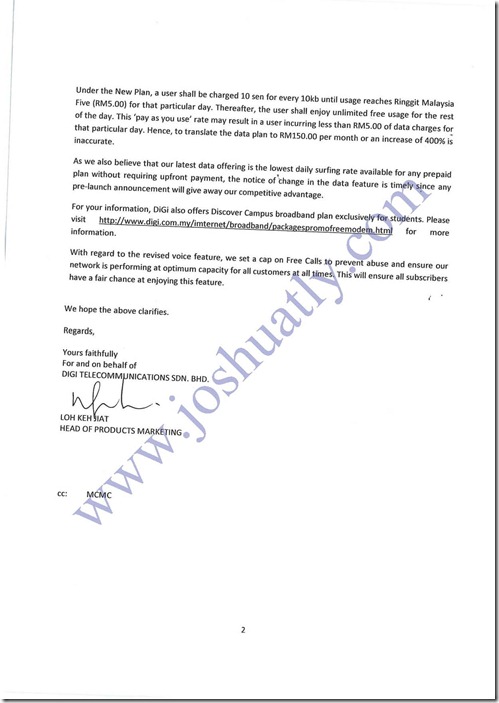 See? As i mentioned in my previous blog posts about DiGi, they just want the 10% of the users to subscribe to their broadband service, and they want to earn more!
DiGi, YOU ARE SO GOOD IN AVOIDING MY QUESTIONS AND COMPLAIN!
YOU SUCKS A LOT IN THIS!
STOP MAKING THINGS WORSE!
joshuatly2010