Still remember my post:
At Last…… I get an irrelevant reply from DiGi
And today morning when i wake up, i recieved a sms from DiGi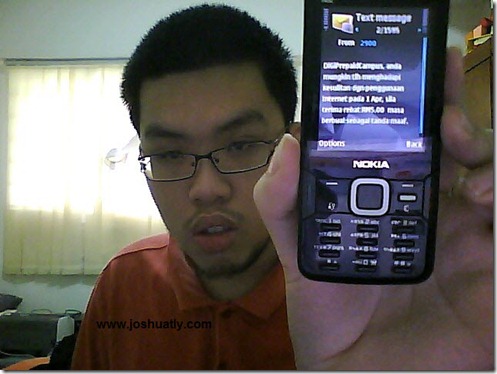 (Improved quality by taking screenshot in my phone. Yea, i install that freaking software because of DiGi (Link to my next post coming soon))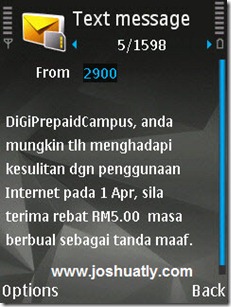 OK. i knew the picture is blur blur. excuse me cos i take that with my lausy webcam OK?
I usu take photo of my phone but how can my phone 自拍? impossible. LOL
And i didnt install any screenshot software in my phone. MALAS!
Here is the message:
DiGiPrepaidCampus,anda mungkin tlg menghadapi kesulitan dgn penggunaan Internet pada 1 Apr, sila terima rebat RM5.00 masa berbual sebagai tanda maaf.

From 2900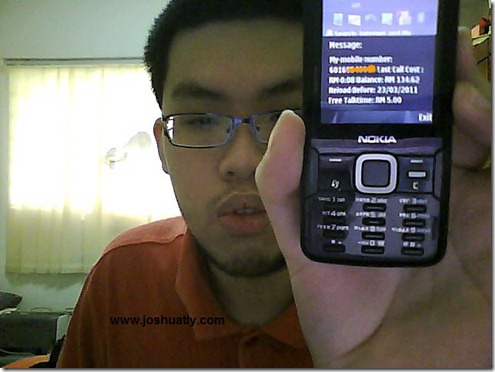 Updated screenshot from my phone. I already used up one ringgit something when taking this screenshot. that RM1.30 is used for some FAKAP SERVICE BY DIGI (See my next post for more info)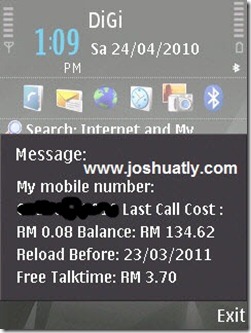 And when i checked *126#, its in the free talktime, not in my balance WTF!
BTW I got a twitter reply:


Anyway, DiGi, i appreciate you did that.
BUT ITS NOT WHAT I WANTED!
Even in the message itself you didnt make the issue clear. Im still wondering why am i receiving this message, did every DiGiPrepaidCampus users received this or is me only cos i bising bising too much you try to use RM5 to stop me from bising-ing?
IMPOSSIBLE I TELL YOU DiGi.
YOU got to admit you are wrong and tell us whats wrong for it. and did something more useful for your customers…
Like go reconsider the rate of the Data Charge.
Make the RM30/max cap back and continue running RM5/day max plan.
Means users can use RM5/day and on the 7th day onwards, it will be free again!
DiGi oh DiGi. You dont want to reply my mail, my complain, my report, my MCMC mail………
Oh no….
You shouldnt did this i tell you…
Dont mess with me.
joshuatly2010
p/s: Some useless DiGi Rewards for DiGi Prepaid Campus users just came out
Go check it out. http://www.digi.com.my/campus 
and take advantage of it if u want to.