The reason for not blogging these days are… cos im watching anime!!
No lah, actually i go work with my dad, then come back quite late liao.
I "sacrifice" my time for anime… LOL
Just finish watching the anime "ef – a tale of memories"
It is a very good anime, hm… among those a few anime i had watched, i love this one the most (for romance categories)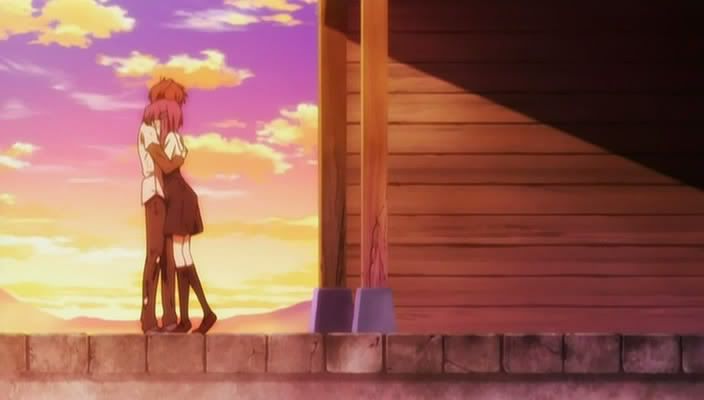 It touches me and i cried while watching the last two episodes just now…
Do you have memories you don't want to forget?
Put your wishes into the memories you do not want to forget…
The story is very touching, plus it is not that kind which is predictable…
It describe as a point of view that i never thinked of, so i addicted very much.
I like the usage of colours in the anime, it is so beautiful, every scene is beautiful!
The songs and ost lagi best! I downloaded them to my HDD already!
Enjoy so much……..

Before that, i watched the anime K-On, if you are fans of anime, and always watching what the new series coming out, you MUST have know this anime…
It is so famous, in Japan, in Malaysia (lowyat.net), in everywhere (but dont seems like it is so famous in china, maybe i didnt go to the correct website or portal anyway)

I like this anime cos it is very cute, and funny!
And of cos no no forget my Mio


LOLz…
everyone on the net is talking about mio, you know K-On, you know Mio…. so cute….
Lovin it!
About anime… for the previous month, i had been spending 60% of my time downloading anime…
And for those who are kind enough to trade anime with me, can contact me… Hehe…
So whats next?
ef – a tale of melodies
and
Eden of the east
which i think this two is nice!
Waiting for sheldon to come back, so i can grab more anime from him… Wakaka
Waiting for my lowyat's forumers to send send me the one piece collection we trade… (i even havent start burning hers… LOL)
So dont blame me if i dont blog for a long time… im watching anime!
Wakaka
joshuatly2009
What anime are you watching? Any anime that you think is nice and will suits my taste? Comment here!