There are always surprises around us… EVERYDAY!
Surprises makes me Laugh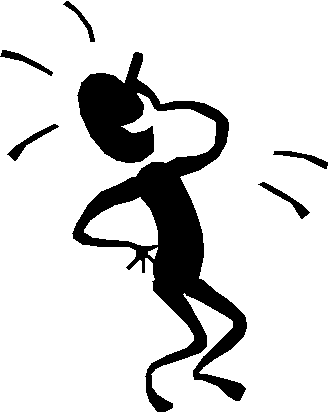 Surprises makes me Cry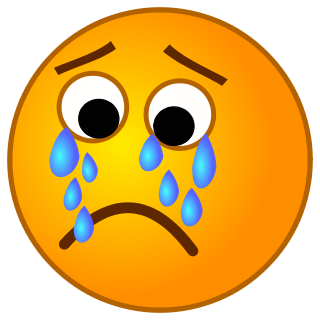 and.. Surprises makes me CRAZY!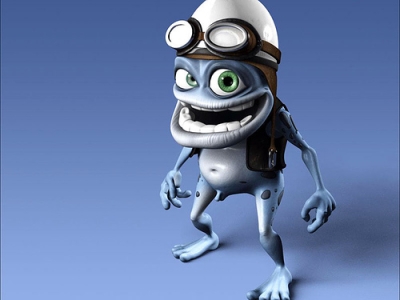 Oops… crazy frog… Haha!
Drinking Whatever and Anything will give you surprises.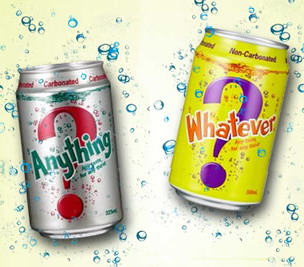 Last saturday, i tried whaever! I get peach tea flavour… but i dont like the taste of peach tea much… too bad! Thats surprise for me last sat! Haha.
And what about today's surprises? Read more below:
Today is a boring school day, as wed we need to stay until 4.30 or 5 only can go back home… for kokurikulum. SO, let me tell you that wed is a good day to ponteng! Haha. Because, if i ponteng wed, i can choose to go down KL Tuition + Watch a movie at special rate price! So, there are so many reason for me to ponteng on wed.
But today, i dont ponteng school… be a good guy ady! Haha, friends also surprise, which i tell them you should be thinking like that! Im a good student you know! I wont ponteng without reasons!
And you should know i always find a good reason whenever i do something, good or bad! Haha
But there are something different in my plan today… Suddenly, which is surprise!
I planned to be a good student and study for whole day… when teacher teach, i planned to pay attention (which means i dont do this everytime rite? Dunno!?!! Haha) , when free period, i planned to study maths (Which my usu activity will be: Sleeping, eating, chatting, kacau-ing people…  =.=)
When we're half way having my 1st period, chemistry, Tim tell siva (pembantu ketua pengawas in our school): Just now u didnt go for the spot check, teacher ask, you know, later u kena la! Haha.
we all laugh…
then after few minutes, then a prefect name "Kiwi" come and say want to see Siva! we all laugh at him… Haha, later u kena "chao yao yu"(fired)…
After few seconds, he come in and say that i need to go with him along also! OMG, i also kena? OR i will replace his position? Hahaha (laughing…..)
Then teacher tell me, u r choir ah? Maybe u all need to present tonight!
WHAT? Present TONIGHT? TONIGHT? TONIGHT?
Why dont they tell me only at evening?
Haiz… walking out of the class, got two feeling, 1 is very sad. cos need to choir tonight, all my tuition gone. 2nd is "happy", cos no need to have class! (eh,eh,eh, not that u say that u want to be a good student today de meh?) [aiya, relax sikit today lah]
All choir members gather at the tangga there ady. seems that they still dont know the "news", haha lets wait and see, see how is their responses.
Then, jia en annouce the news to all, let me list the responses of them:
Ha?
Wa!
Sei Loh! / Die Loh
Ha, now only tell?
Need to tuition ah!
I need to sleep in class la!
hah, today need kokurikulum and night need to choir also. die loh!
… and many else ,,,
Stop writing this post at: 07.30pm 25-6-2008
More story soon…

UPDATE 10.35pm 25-6-2008: Back from there, haiz. very penat today. wanna sleep ady! blog tomorrow! Many things to write. For those who take photo, please pass me one copy of those photo! Thanks!

The story continue (continue @ 5.40pm 26/6/2008)
Haiz… biasa lah our ketua need to face all this expression, all this responses… and we I all actually purposely want to say all these in front of her, since i had already know just few minutes ago, but i still do all those Ha? Wa! Die Loh! etc… lol
For what need to do all these? To make the feeling more interesting! Haha,这样气氛好一点!
Then we all went up to dewan to prepare for our "PRACTISE"…
Since the spm july papers candidate is using the dewan, we need to go somewhere else to practise, and we are just waiting for instruction… And then, we see……….
Our pengetua and GPK driving up here and say to us: PSS PSS…. (that means we practise at pss lah!)
Wah! Like very serious like that woh… if not they wont ever act like that, pengetua also come and visit us? Oh NO! 1st time, i think when we go to competition time she also dont do that… am i correct?
At last we went into Bilik Tayangan there to practise. Teacher give instruction and informations, and we give back the Wa? Ha! Die Loh responces to teacher! Haha, doing that is fun?
And we include doing all sorts of complaints like:
No transport, Need tuition…
One more thing to share is when teacher ask:
Ada masalah tak?
We answer:
ADA! Masalah kewangan…..
Since school didnt prepare transportation for us, we need to drive or tumpang there, school got give fuel money to all drivers… haha, and they get about RM15 – RM25 depends of passengers and distance… ok lah, i tot our school very kedekut de… but actually they ARE very kedekut, at first they ask us: lima ringgit cukup ah? die lah! lima ringgit, motor only cukup lah! then only they give them more… haiz
After the two teachers go ady, we suppose to start out practising! But what happend in that bilik tayangan:
Playing with hand phones
eating mee, eating roti, eating eating eating… (like the bilik tayangan become a restorant ady…)
chatting…
Singing…
playing with piano…
kacau-ing people (obviously it is me… haha)
reading books, comic…
studying… (obviously it is NOT me… hahaha)
many others interesting activities…
I just cant imagine…
If that time teacher come in suddenly…
I just cant imagine that im actually in the school, OMG… we can do anything we want! lol
Lets see, i think we are in that room at 8 something am… and we only start practicing on….. 9 something…
Haiz, just bazir-ing masa only…
Why start praticing so late?
This is because there are many people wanna to eat 1st, BUT they dont want to eat all at once. After this group makan, that group want to makan, and this group after that group, that group after this group….. the story can continue until forever……
Then after we sing through the three songs,
Guru Malaysia – why we need to sing this song? The first line of the lyric is: Kami guru Malaysia…
fainted…
Terlalu Istimewa – if im not wrong, this song's MV is about OKU (orang kurang upaya) rite? And what does this indicate….???????
And lastly You Raise Me Up
We go for our rehat again…. alamak. makan again?
Suppose to be back on 11am in order to continue the practice… then the truth is we started only at 11.20
That's Malaysian! Truly Malaysian!
and good thing is we are allow to go back at 12 noon!
The reason is we need to at MDB, the hall for full rehersal at 3 pm! Haiz… a boring day again i think…
But we spend our time "wisely" at there for the rehersal…
More on next post… Cos if the story continue here will make this post damn long and not interesting ady…
Next post will also come with those photo we taken at the photo session (which last for one hour ++…..)
MORE Surprises there…. Haha
joshuatly2008