Feel bored, want to pass some time within class break or tea break, or even do something in the long boring meeting… Why dont play some games, in your browser!
I like playing games in the browser simply because, they dont need to be installed into hard drive, I can play it in any OS Windows,Mac,Linux or anything with a decent browser) you just need a browser and you can play it anywhere anytime. I would like to list down 5 of my favourite sites that let you play games in your browser.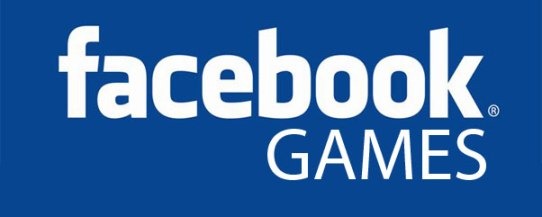 This is an obvious one. I think everyone should know about Facebook Games, and how addictive or annoying that is. You can find tons of games here and games of different genres. Most of them are free to play, and offer in app payment to boost your gameplay. The fun of playing facebook games are you get to compete with your friends, and sometimes the more friends you have playing the same game, you will have more advantage in the game!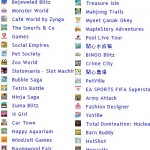 If you havent try playing games on facebook, go to this page to see what games your friends had been playing, and maybe you can join them. There are thousands and thousands of games for you to choose for. Spend some time and find what you want. WARNING: It can be highly addictive and for those who dont have self control, there is a possibility that your life get controlled by the facebook games you play. I tried that before 😀
Among the top played games on facebook are CityVille, The Sims Social, FarmVille, Adventure World and Texas HoldEm Poker. Some of my personal favourites are Tetris Battle, Words With Friends and Bejeweled Blitz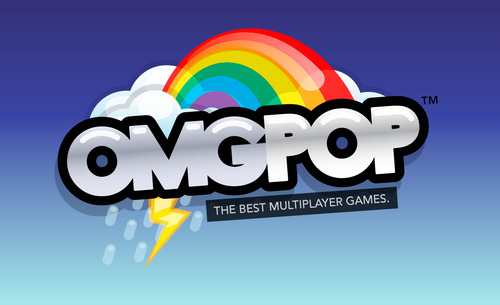 OMGPOP is a free online multiplayer game site that specializes in social games. There are more than 20 fun games that you can play with either your friends or strangers online. There are chat in the game, which is a good way to meet and make new friends on the site. The games are really cute, fun and addictive. I've find myself enjoy trolling in Draw My Thing, having exciting mathces of the Bomberman clone, Balloono, challenging myself in FourPlay, and many other fun games.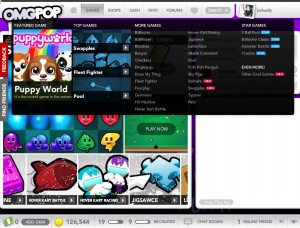 Most of the games are free, some of them require you to have a Star Status to play. There are power ups that can be purchased to give you a boost, but so far I find myself comfortable with all the games without paying a single cent to play those games.
The site is ad supported, I found the ads are more intrusive than the other facebook games. But nevermind, I enjoy every moment on the site, I dont find the ad on the site is causing me to leave the site.
Give it a try, if your company network blocked facebook, there is a slight chance they didnt block this site. But dont blame me when you get caught. Haha.
I need one more recruite to to get a lifetime star status. If you are so kind, please join using any of the OMGPOP link on this post, and level up to level 10, then i'll get myself a lifetime Star status. If you dont want to sign up using the referal link, click this link instead (no referal link).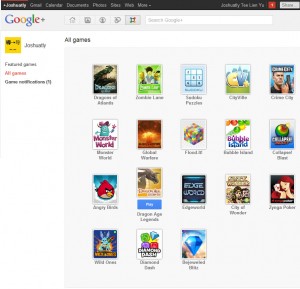 Google+ is another social network, with a great game directory. Although they dont have much games on the site yet, but they are taking a "quality over quantity" approach with its games.
If you think Facebook Games are too crowded and want a fresh place to start, Google+ is for you!
Hey, alternatives is always good! Now you have another place to compare your Angry Bird high score with your friends 😀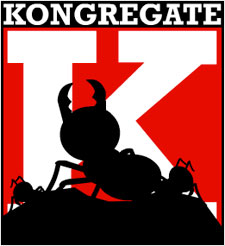 Kongregate is an online games hosting website where you can find all kinds of flash games. There are all kinds of games you can play, compare and submit high scores and even earn achievement badges!
There are lots of gems in Kongregate waiting for you to discover, if you want a place to start, just go to their Top Rated page and try things out!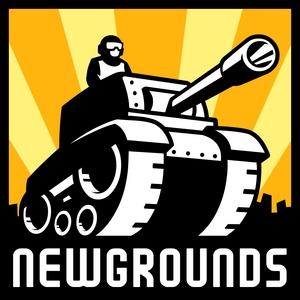 I'm not sure if the younger generation know newgrounds that much, it used to be really popular for its flash animations and games. The site had been operating for more than 16 years, therefore the flash games collection is really huge. There are lots of really good classic and unique games hosted on newgrounds. If you are willing to do some digging, there are tons of good stuff and I'm sure there will be something for everyone.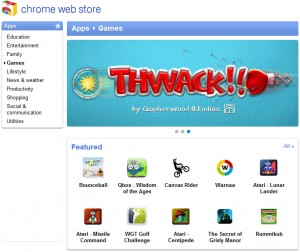 If you are using Google Chrome as your browser, go to their Chrome Web Store Games section, you will be impressed how many games you can find there! Install them as a plugin, and you will find them in your New Tab page.
Do you play games on browser? Or what is your favorite game on Facebook or any sites i mentioned above?
Share on the comment below 😀
joshuatly2011