5 Of My Favourite Casual Games
1. Tetris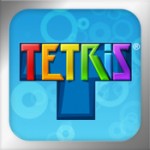 I believe everyone should had already know Tetris. Its my favourite casual game of all time. I have it on my phone, my laptop, all my console and portable consoles (although i dont really like the Android Tetris gameplay). There are so many variations of the games, featuring the same addictive classic gameplay. Well, just say i never get bored with this game. And with the recent releases of the game featuring multiplayer, the game had became more challenging than ever. I find myself enjoying playing with strangers on Tetris Battle (on facebook), level up and compare scores!
2. Peggle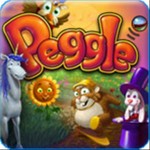 I didnt get know to Peggle until about few months ago, but since I knew it, I got instantly addicted to it. I got to know Peggle by playing Peggle Extreme, since its free on Steam. The game is basically aim and shoot, and clear the orange pegs on the board. Its fun, challenging and rewarding. With tons of levels with different themes, different power ups, and amazing tune ("Ode to Joy" by Beethoven) when you finish a level, it can keep you on your computer for a good moment! Oh, not forget to mention, there are challenges that are so enjoyable and keep you busy for a good while.
I get the game from Steam on PC Peggle Deluxe and Peggle Night. The game is available on almost all console and also on your iOS device. I dont think its on Android phone yet.
3. HOARD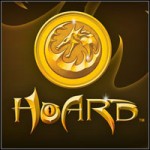 In HOARD, you play as a dragon, what you do is you burn castle, scare villages, kidnap princess, collect gold and many more bad ass stuff! The game is challenging and require you to think and apply some strategy to win. There are plenty of maps and modes, including co-op to play with. With the recent release of DLC, there are more modes and maps added to the game. It may sound quite complicated, but I still consider this game as casual since you can finish one game in just a few minutes, and it's really enjoyable and rewarding after you finish each game!
Its on PC, PSP & PS3. I will recommend you get the PC version from steam.
4. Toki Tori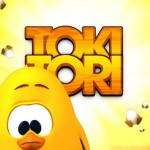 When come to the puzzle genres that I really like, it will be Toki Tori! Not only is it cute, funny and challenging. With over 80 levels to solve, it gives you a solid dozens hours of gameplay. Oh, it has some great graphic and great music as well!
There are no better way to get you into the game other than watch the trailer and see it for yourself.

The game is on Steam, iPhone, Android and WiiWare. Get them anywhere you like! Support indie game developers!
5. Beat Hazard Ultra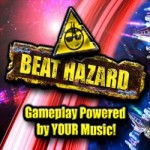 I love dual stick shooter. Especially Beat Hazard Ultra is a mix with another of my favourite genre, Music. Perfect mix. In the game you play as a spaceship. Your lasers are "powered" by the music you play in the background. You shoot spaceship and collect power up. The selling point of the game is you can put your own song into the gameplay. I would suggest that you would want techno, or dubstep to have the maximum enjoyment of the game. I got this game on my PC on Steam, but i found myself lovin the game x3 when I hook up my PS3 (or xbox) controller to the computer, and control it with the joystick. I can just play with my favourite playlist for WHOLE DAY! Super fun.
The game just got release on PS3 too! Check it out.
joshuatly2011