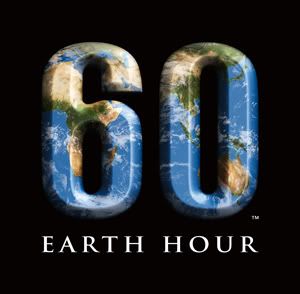 Hey, last saturday was earth hour. So what had you did?
I asked about some of my friends, some of them were doing BBQ.. =.= pencemaran udara… make the earth worse.
Some of them say off all lights and turn on TV and AirCond enjoying TV Program… =.= waste electricity too.
Dunno lah. Many of them say turn off lights only. But i think the main purpose is raise awareness to save energy.
So what did i do during that 60 minutes?
I… turn off my PC, turn off everything…
At first i planned to go around the town and see how many of them participate in this program, but since my parents back late, so plan A failed. Plan B.
PLAYING WITH CANDLES!
Wow Fun!


Long time didnt play with candles already, since recently no blackout. So no play with candles.
Haha.
So i sit at the black with my candles around me. Enjoy the "romantic" environment myself… No girlfriend. lol
In my area, only about 5% of them switch their lights off. Haiz…. Malaysia still dont have awareness enough…
Browsing pictures at other country. Before and after. Big difference. but not in Malaysia.
Hm… This is the last post in March this year. So say bye bye to march and hi hi to april.
So fast, april already.
Good news is im going to work tomorrow! Again i work as hand phone promoter. Last time for Celcom, this time for Maxis. But personally i still prefer DiGi very much…
Haha
Dont care so much, what i want is only money money money.
And dont forget that tomorrow is……
1st of April…
A big day to fool around….

I still havent thinked about how to fool my friends around…. Any ideas?
LOL
What brilliant idea Google will be coming out with this year? Every year Google treat us very good during April Fool. Still remember few years ago, we got a free broadband that can be connected with the toilet bowl. And cant forget that year google bring us GMail during april fool….
Haha.
Lets wait and see!
joshuatly2009