So, before we continue from the previous post part one, lets talk more about my school life in year 2008.

Starting from the year 2008, i discover i had become more and more lazy. Dunno why. Supposed people all put 100% of their effort to score in their STPM, but i didnt do so.
This is probably i dont quite like those subject. In STPM, subject that im interested in are MUET (which had passed it in MAY 08), Maths (but i lazy to practice, although i know practice makes perfect), Pengajian Am (the only subject i manage to pass everytime, not talking about getting As'), and……. nothing liao.
I discover that i have no interest to study science subject at all. I have a feeling that is a wrong decision i take form 6. And i feel that its a wrong decision to take science stream. At first i thought i will love Physics, but its too late when i know the lever of SPM and STPM of physics is like distance between Malaysia and USA… So, i almost give up Physics and Chemistry.
Then i start Ponteng school, not everyday lah.
When i got news about some function will be held in school today… PONTENG.
When i know about XXX teacher is not in school today… PONTENG.
When i feel that im too tired (50% is because of too tired – for choir most of the time, 50% is lazy)… PONTENG.
Sometimes we guys pakat together and PONTENG together on one day, then i will follow them of cos~! So another PONTENG day…
Haiz…
After that i… i shouldnt use I, but WE (my classmate as well), will start doing those things that against school's law…
like…
Eating in class… (Biasa lah! Pengawas in my class also do the same! And we eat roti everyday since the school canteen selling shit…)
Bring handphone to school… (i bring handphone to school because i needed it, and i rarely use it during school time. Usu after or when recess time)
Bring PSP to school… Play PSP during class…….
and many many more…..
What to do… this is the last year i will be in this school. And in the whole school, we are the senior. We can do whatever we like, rite?!??
xD
No Comment.
Back to July 2008 part!
July 2008
hm……
Ya, here. If you havent read this post, do read and do click although i told you not to click!
Went to my brother's song composing competition, 第五届 我要写歌给他听.
Get my MUET Result.
And also dont miss my very own guide on:
Spending Your Free Time "Wisely" In School
Why Ponteng?
xD
You can read more about my July posts by clicking ME!
August 2008
080808
Olympic Month!
The whole world impressed by what China had did!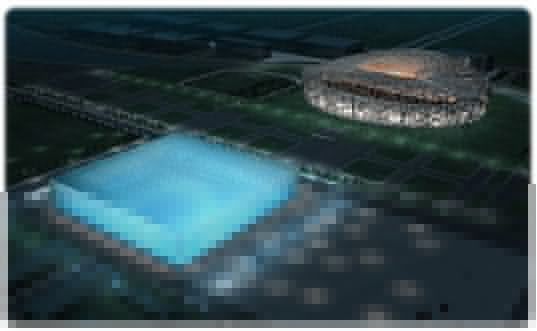 Went PC Fair and bought many things included my new 19″ widescreen LCD monitor!


And also…
MY Birthday!~!

More pictures here.
September 2008
More or less in exam mood.
Google Chrome release.


Im crazy for JAY CHOU!


Start working very hard for my edu blog.
October 2008
More Jay Chou on my blog…
EDU blog update frequently.
STPM Exam fever….
November 2008
Nothing to say. Exam Exam Exam….
STPM fever continue….
fever 100˚C…
December 2008
Yeah! Finish exam!
Choir's BBQ


More pictures here.
Working in Genting


**Will blog more about working in genting soon**
Have a lonely Christmas in Genting
Have a SUPER CRAZY New year countdown in Genting
**Will blog more about it soon too!**
So finish lah my flashback 2008.
Before i end this post, lets see i got any achievement in the year 2008 or not….>
herm…..
Yeah!
I passed my Piano Practical Grade 7 with merit!
I passed my Music Theory Grade 6 with only plain pass…
I passed my MUET, band 4… too bad…
**I did all my school base exam very terrible…**
Other than that?
I moved my blog from blogger to self hosted wordpress.
Main blog maintained around 150 page load everyday.
EDU blog achieved 90426 visitors and 326919 page load on October 2008 (exclude RSS and email subscription readers).
EDU blog served more than 500GB/100,000 of downloads this year!
Become a pianist of Sulaiman Choir 2008
……..
should have more….
Let me think about it 1st…
Haha
joshuatly2009