OKOK, no more quick update or short update or short post or whatever.
At last im awake @ 4am to write this post!
Actually i supposed to write this post or this kind of post few days before 2009 or on the 1st day of 2009…
Anyway, im not too late actually, today is only…. erm… the 6th day of 2009! Haha. So i may still remember what happened in 2008 and lets do a summary of my life in 2008!
**This post is made possible by refer back to my old blog and old blog posts and also twitter message i had been written. This blog post is very meaningful to me. Do you made such a flashback at the end of the year or when new year comes?
**Due to too many things to write, i had separate it into multiple post.
January 2008
Oh, school starts again. And this is the 2nd year of my Form 6 life. As usual, i didnt willing to pay much attention to my studies….
And i cant even forget that I had been messing around with the Pesta Ang Pao 2008 that organized by Chinese Society of our school. Many people are busy for this at that time.
And the pesta ang pao was at 02/02/2008
So pictures will be on Febuary section!
And the thing made me exciting is….. Traffic Jam Event! Thanks Nuffnang which give me a chance to take part in this briliant activity (YOUTH'08)
Still remember that evening, i meet smashpop, i met HweiMing, boss Tim, and a lot of bloggers~


SmashpOp and I

HweiMing n I
And also i had walked back home with a brand new pink slim PSP~


I was so exciting and i wont care about what colour of the psp… HAHAHAHAHA~
And too bad, i spent a lot of time on the psp which i supposed to study and doing other things… Haiz…
Good or Bad to have a PSP?
Just blame me cannot control myself… (till now also the same… sad)
And one more thing that keeps me busy on the first few months of 2008 is the PC game Portal (From Valve, The Orange Box)


The puzzle game is very interesting and addictive. If you havent play it before, i suggest you give it a try. Very interesting. Really!
So you can viewed back my January 2008's blog post via this link. Jan 08 Archive
February 2008
So, whats hot in February last year, others than Chinese New Year, the greatest thing on the earth in the town which we sulaiman student had did is the Pesta Ang Pao!!


I play the piano with the others, including Guitar, Violin and others! I enjoyed that!

AND OF COS the group photo after the show!
The summary of the show was Great Success! Its ALL did by students! WE brain storm ideas, WE planned, WE organized it, WE DID IT!
HAHAHA.
And 100x thanks and 100x sorry to Pesta Ang Pao Crew~
After Pesta AngPao, of cos lah, Chinese New Year.


Photo with my family members.
March 2008
Will never forget i had written a SUPER MAGIC POST~
I commented about the worse local advertising company… Advertlets.
Read my two posts here and here.
Till now advertlets still own me RM50 (RM100 in fact cos the cheated my RM50… DAMN IT!)
School Choir practice had made me mad…
Cos im too tired.
But at last, i discover every single minute i spent in choir is worth for it!
April 2008
Nothing in my memory that worth writing here….
If got also sad things. So better forget about it.
May 2008
I had my MUET exam… (and too bad i didnt manage to score band 5)
May 08 is another sad month. Nobody will forget what happened in China that month!
12/05/2008 14:28:04 ~ A date to be remembered.
June 2008
joshuatly.com v2 Launch! ~New wordpress powered blog~
Goodbye to my old blogspot blog! Haha.
Again thanks to ServerFreak (~The Best Hosting Company In Malaysia~) to sponsored me the hosting.
Tried the drink Anything and Whatever…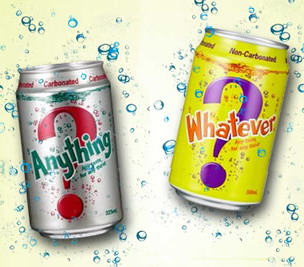 June is the Choir month!
Non-stop choir practice, presentation, competition….
Haha, again, enjoy it too much!


Choir Group Photo
And this month too many surprises and make me very tired…
Anyway, i blogged a lot on that month.
–and my monitor also sot sot liao. LMAO
So do read more on it via these links… [1] [2] [3] [4]
So, i think this is a good point to stop.
Lets make July to December Part 2!
Part 2 will be posted tomorrow if there is no accident.
joshuatly2009