Today is an awesome day just because of my friends and i went to watch the movie "How To Train Your Dragon" in 3D!
Jo,Vincent,Cann,QiJie,Vanessa,YiVoon,Seong Wei and me  rushed to Pavillion GSC straight after class just to catch this movie. Haha. So below are some of my review of the movie.
I would try to avoid spoiler (no major spoiler lah!)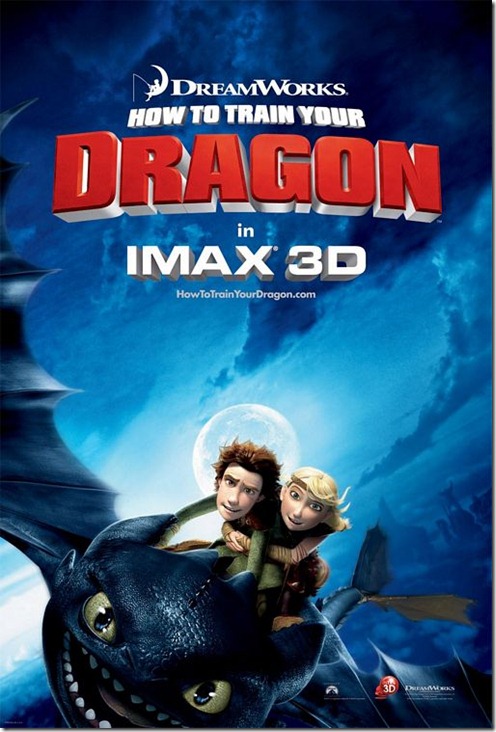 Lists of AWESOMNESS in the movie!
1. Dragon = awesome!
2. To train Dragon = Double awesome!
3. To had dragon as a pet = Triple awesome!
4. Cute dragons = super awesome!
5. Small big green red fat two heads no half tail toothless Dragons = AWWWWESOME!!!!
6. Dragons that spray fire or lightning = WOWSomeness!
7. Dragon VS Dragon fight = Who wont think thats a great idea! Awesome!
8. Cute sheep = awesome!
9. Use dragon to get girlfriend(s) = YOU CAN MEH? Things that cant be done by u means AWESOME!!!
10. Great storyline, great graphic (esp 3D), great moral values = AWESOME MOVIE for whole family!!!
OK, so is there anything that is not that awesome in the movie?
YES!
My complain is:
Movie ticket RM18 soooooooo expensive…..
But worth it! No 3D means half of the awesomeness hilang!
One more complain will be:
Malaysia IMAX chap lap d = FAIL! (For Berjaya group…)
So to sum it up, go watch the movie, in theatre, in 3D will be awesome!
Itu sajelah review ni………
———————————————————————-
Oh yea, the things that not that awesome of the day are:
Class is boring…..
Alice In Wonderland is not that worth watching in cinema (not 3d lah, i dont watch in 3d) cos the storyline is weak and haiz……… should had wait for DVD to release…..
Thinking of tomorrow still need to attend 4 hours classes…. Xienzzz…….
OK, thats all for today.
Thanks for reading my blog post.
KTHXBAI
joshuatly2010